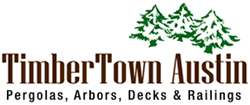 Steve Anthony, Owner of Timbertown Austin said, "We're always on the lookout for new products that are durable enough to provide decades of use and will age beautifully over the years.... Fijian Mahogany meets all of our high standards."
Austin, TX (PRWEB) March 18, 2014
Timbertown Austin is expanding its product lineup with the addition of Fijian Mahogany. The company has become well known as a leading lumber supplier in Central Texas, and the new deck boards are sure to further their reputation for offering a diverse selection of high quality building materials.
Steve Anthony, Owner of Timbertown Austin is excited about introducing Fijian Mahogany to his customers. He said, "We're always on the lookout for new products that are durable enough to provide decades of use and will age beautifully over the years. It's also important that our wood products are sustainably and responsibly harvested. Fijian Mahogany meets all of our high standards."
Fijian Mahogany is a tropical hardwood that features many desirable attributes for outdoor building:

Lightweight yet durable
Easy to work with when using both hand tools and machine tools
Straight grains increase the wood's bendability and compressive strength
Takes stains well
Resistant to rot
Moderately resistant to insects
Another notable attribute is Fijian Mahogany's eco-friendliness. It is not an endangered wood nor is it in danger of becoming so. Furthermore, the Fijian Mahogany sourced by Timbertown Austin has been sustainably harvested to protect the integrity of the forests of Fiji.
Like other mahogany woods, Fijian Mahogany has a rich red-brown coloring that darkens over time. When stained this wood takes on an attractive sheen that brings out the red undertones. As previously noted another characteristic of Fijian Mahogany is its relatively straight, tight grain pattern.
At this time Timbertown Austin offers Fijian Mahogany in 5/4 x 6 deck boards. To learn more about the new Fijian Mahogany product or any of Timbertown Austin's products and services, please visit: http://www.timbertownaustin.com.
About Timbertown Austin
The experts behind Timbertown Austin have over 50 years of experience in supplying outdoor lumber for a wide variety of projects. Serving the Austin and the surrounding areas, Timbertown Austin has built a solid reputation as a reliable resource for softwood and hardwood lumber, composite decking, hardware deck accessories and more.