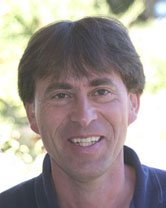 We focus on our careers, children and spouses and, in the process, we neglect our own well-being, which leads to stress with and all of its negative effects on our health
Lafayette, CA (Vocus/PRWEB) July 15, 2011
Life Coaching With a Twist located in the East Bay will be hosting a workshop on how to make well-being a priority, reduce stress and increase efficiency by 25 percent or more. The workshop also seeks to help individuals become a master at managing their time and restore a sense of joy, balance and happiness toward life.
The workshop will help each attendee search deep within themselves to create a "soul sentence." It will show participants how to look at where they are in life and if they are stuck in a life that is unfulfilling, asks what is keeping them there. The workshop will help to evaluate four areas of a person's life: health, relationship, finance and time management. Once the problems are discovered and the barriers standing in the way, tools and strategies will be shown on how to close the gap of the life right now to the life that is desired.
The workshop will also touch on the "Remember Forward" technique that seeks to improve living and improve clarity towards life, love and family. The workshop will teach everybody to enjoy life and all that life has to offer.
The event will be held on Tuesday, July 19 from 6 to 8 p.m. at the office of Dr. Haley S. Harvey DC, CCEP, CSCS on 3470 Camino Tassajara in Danville. It is located across from Blackhawk Plaza, in the Safeway Shopping Center, on the second floor, directly above Meyer's Café.
Clients can register at http://drhaleyjuly2011.eventbrite.com/. From 5:30 to 6:00 p.m., there will be wine, snacks, and casual networking. There will also be a drawing for Stress-Relief Wellness gift baskets after the workshop ends
"Most of us never stop and do something life-giving for ourselves. We allow our schedules, responsibilities and obligations to control our lives. We focus on our careers, children and spouses and, in the process, we neglect our own well-being, which leads to stress with and all of its negative effects on our health. Most of all, we do not have a clear vision or goals for our lives. If this describes your life, this workshop is for you," said Christopher Nauer of Life Coaching With a Twist.
Participants can expect to walk out that evening with a renewed sense of vigor. They will likely have improved clarity, less stress, the ability to improve their relationships, confidence, self-esteem and communication. They will know how to put the law of attraction into action and know step-by-step instructions on what the next steps of life are to be.
For more information on this workshop, call 925-286-1886 or visit http://www.christophnauer.com.
About Life Coaching With a Twist
Life Coaching With a Twist was founded and is owned by Christoph Nauer. The "twist" is that Christoph, unlike most life coaches, brings more than 15 years of experience in ministry, pastoral counseling, and spiritual direction to the coaching process. He has a Master's Degree in Theological Studies with a Business Degree from Switzerland, and with teaching credentials in Switzerland and the State of California.
###