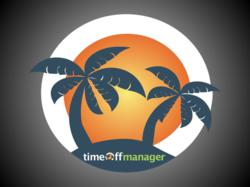 Jason's team is constantly improving the TimeOffManager site, and the one time an update went against our normal flow of work they created a work-around for us within a day.
-- J. COLEMAN, LOOK EFFECTS
(PRWEB) December 13, 2011
A variety of new features have been added to Ironflow Technologies Inc. web-based system, TimeOffManager. This fall, Ironflow have been on a mission to improve their, already easy-to-use, leave management system. The changes include the following:

The calendar now has a Monthly, Weekly and Daily view to easily view and manage employee leave in different time lapses.
Filters are now applicable on the calendars to select and uniquely view specific departments, users, offices, time-off types as well as time-off requests.
The Account options page is now divided into categories to easily navigate through various options and customize specific settings tailored to company policies and needs.
User interface is now updated for a more accessible experience.
All reports are now exportable to CSV and PDF files.
User guides have been created for managers in the help section to learn how to start-up and use Timeoffmanager.
These changes improve and also give the calendar a fresh new look. Many of Timeoffmanager users agree that it is user friendly and highly accommodating. The new updates promise to be the icing on the cake.
TimeOffManager is a fully automated SaaS that tracks and manages employee absence, leave, time-off and attendance. For more information contact Ironflow Technologies Inc. by phone (506) 854-6557 or by info(at)timeoffmanager(dot)com.
###