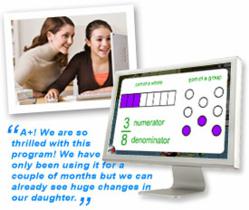 We've spoken to hundreds of parents who had no idea where to begin.
(PRWEB) July 16, 2011
Time4Learning.com is proud to present a helpful homeschooling resource: the "How to Home School Guide." It was written by veteran homeschoolers to answer the most fundamental question parents ask: "How do I start?"
"Since opening our doors in 2003, we've spoken with hundreds of parents who had no idea where to begin" says John Edelson, founder of Time4Learning. "And as the frequency of those calls grew, it became clear that the question had not been answered elsewhere." Instead, new homeschoolers were being bombarded with an endless array of curriculum descriptions, methodologies and wildly-enthusiastic websites offering information that doesn't make sense without a working knowledge of the basics.
To help, we gathered some of our veteran homeschooling parents to help us create a resource that would answer fundamental questions and guide new homeschooling families through their first steps. It includes tools, tips, resources and advice that would have been helpful in the beginning.
The "How to Home School Guide" talks about homeschooling terminology, first steps, state laws, different curriculum choices, teaching approaches, organizing your day and more. It points parents to local support groups and different learning tools to give parents a foundation as they embark on their homeschooling journey.
Visit Time4Learning.com to download the "How to Home School Guide" and learn how an online homeschooling curriculum could fit into your new teaching approach.
Time4Learning.com is a subsidiary of VKidz, Inc., a family-owned educational software company dedicated to pioneering online education. Time4Learning offers an award-winning online homeschool curriculum for preschool to eighth grade. The mission of VKidz is to provide educational technology that is easier to use, more effective and less expensive than existing applications. For more information, contact Time4Learning.com.
###