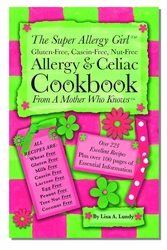 People assume that I get very little sleep because they can't imagine how I get so much done
Buffalo, N.Y. (Vocus) August 4, 2009
A 2008 American Time Use Survey released in June 2009 in the form of a 24-page report by the U.S. Department of Labor, Bureau of Labor Statistics calculates and summarizes how average citizens spend their time divided into precisely defined categories including personal care (which includes sleeping), work, educational, organizational, eating and drinking, shopping, caring for children or family members, leisure and sports, telephone calls, mail and e-mail, and other activities not otherwise classified - all broken down to the tenth of an hour.
The Wall Street Journal reported in March 1997 that the average U.S. executive wastes 6 weeks per year searching for misplaced information from messy desks and files, which translates to nearly 1 hour per day. Consumers looking for tips on how to use their time better can now find help in the form of a new video and tip sheet offered by motivational speaker and time management expert, Lisa A. Lundy, which you can download for free from her website http://www.TheSuperAllergyCookbook.com. Ms. Lundy has been known for her impeccable and extraordinary time management skills since before her days as an undergraduate at Penn State University where received her Bachelor of Science in Marketing. While at Penn State Lundy was on the LaVie yearbook staff, helped to found a chapter of Alpha Omicron Pi sorority, was a Resident Assistant for three consecutive years, and held a leadership position on the Panhellenic Council and in Parmi Nous Honor society all in addition to a part time job working at the Deli off campus.
Professionals who visit Lundy's website and review her biography, blog and other aspects of what she is up to often assume that she must get little to no sleep when in fact the reverse is true. "People assume that I get very little sleep because they can't imagine how I get so much done," said Lundy. "The truth is that I am extremely organized and I have complete mastery in the area of time management. My time management and organizational skills were one of the things that I was teased about at Penn State. Anyone can improve this skill set if they are willing to take it on."
Lundy's book, The Super Allergy Girl™ Allergy & Celiac Cookbook - From A Mother Who Knows™, a gluten-free, dairy-free, egg-free, peanut free, tree nut free and other allergen free cookbook is another example of time efficiency and productivity. Her book was written and published, all 408 pages of it, in the space of just 9 months. It has received lavish praise from consumers and medical practitioners alike for the usefulness of the information as well as the delicious foods that it produces. In a time when the economy has tanked and people are suffering, worried and feeling down, Lundy hopes that she can be a bright light to inspire others in difficult times.
She and her husband, Randy Garrett, have weathered the emotional strain of having a child with life-threatening health issues coupled with the financial drain of uncovered medical bills. They are among the 83.3% of Americans who do have health insurance, however their health plan was allowed to deny their daughter's life saving medical treatments and offer no alternative medical treatment. "We have spent over $100,000 in out-of-pocket medical bills to keep Anne alive. She is now 7-1/2 years old and doing unbelievably well. She will be completely well in the next year or so," asserted Lundy. "People who watch the FOX 5 NYC news story from May 2006, realize that while they have hardships, it could be worse."
In addition to having a penchant for great tasting foods without the gluten, dairy. eggs and other food allergens that her children require, Lundy is passionate about helping people. Her content rich web site contains free white papers, tip sheets, videos and recipes to help empower consumers and educators. Her book is available at http://www.TheSuperAllergyCookbook.com.
Size: 6" x 9"
Pages: 405 pages
Soft Cover, Perfect Bound
ISBN#: 978-0-9797542-0-3
Price: $28.95
Contact: Ms. Lisa Lundy
Phone: (716) 835-6392
###