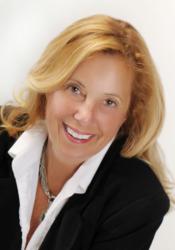 Ally is proud to support these extraordinary dealers who are truly making their communities better places to live and work
Las Vegas, NV (PRWEB) February 08, 2012
Judith Schumacher-Tilton, is one of a select group of dealers from across the country honored at the 95th annual National Automobile Dealers Association (NADA) Convention & Exposition in Las Vegas on Saturday. The announcement of this year's national Dealer of the Year and finalists was made by Kim Kelleher, worldwide publisher of TIME, and Tim Russi, executive vice president of North American Operations – Auto at Ally Financial, at the formal opening of the convention which was expected to draw more than 20,000 individuals involved in the automobile industry.
"Auto dealers have a tremendous impact on the vitality and strength of communities across the U.S.," said Russi. "Ally is proud to support these extraordinary dealers who are truly making their communities better places to live and work." As part of its support for the program, Ally will make charitable contributions to local community causes on behalf of all 50 nominated dealers across the United States. In addition, the 2012 national TIME Dealer of the Year winner will receive a $10,000 contribution for a 501(c)(3) nonprofit organization of his or her choice. To celebrate the valuable contributions of dealers across the U.S., Ally has also launched a digital hub (allybizhero.com) featuring engaging content celebrating auto dealers and their philanthropic achievements.
The TIME Dealer of the Year award is one of the automobile industry's most prestigious and highly coveted honors. Recipients are among the nation's most successful auto dealers who must also demonstrate a long-standing commitment to community service. Schumacher-Tilton, 65, was chosen to represent the New Jersey Coalition of Automotive Retailers in the national competition – one of only 50 auto dealers, from 17,000 nationwide, nominated for the 43rd annual award. The award is sponsored by TIME Magazine in association with Ally, and in cooperation with NADA. A panel of faculty members from the Ross School of Business at the University of Michigan selects one finalist from each of the four NADA regions and one national Dealer of the Year.
"The car business is complex and competitive, and my education was completed on the job," says nominee Schumacher-Tilton, who took over her family's dealership after the death of her father and brother. "I am proud to say, "I did it!" In July of 2012,Schumacher Chevrolet will celebrate its 80th birthday, selling Chevrolets at the same location on Main Street in Little Falls."
Schumacher-Tilton, who graduated from Sparta High School in Sparta, New Jersey, in 1964 and attended the University of Vermont, was a stay-at-home mom when her father suddenly died of a brain aneurysm in 1998. Harold Schumacher had founded Schumacher Chevrolet in 1932. Three days after her father's death, her brother, who worked with her father since 1958, was diagnosed with terminal cancer, so she jumped in to help preserve her family's legacy. "I was never involved in the automobile business much more than answering phones while in high school," Schumacher-Tilton says. "Those were very difficult years for me on a personal and professional level, but I was always committed to rebuilding our family business."
When her brother died in 2001, she became dealer principal and today, Schumacher Chevrolet is the third-largest volume Chevrolet dealer in northern New Jersey. Her two sons now work for the business. She adds, "I know that my father and brother walk with me every day and that they would be so proud of what the team has accomplished."
That team came to her aid when Hurricane Irene hit this past summer, flooding her other dealership, Gearhart Chevrolet in Denville, leaving 4 ½ feet of water in the building. Schumacher-Tilton says, "It was in that dark moment that I fell back on the lessons from my father, pulled my shoulders back and went to work. I never witnessed such extraordinary teamwork and effort. The storm hit on a Sunday. We couldn't even enter the dealership until Tuesday morning and byWednesday afternoon, we were servicing cars."
That can-do attitude extends to her philanthropic efforts as well. She co-founded the Give the Kids Hope Foundation with her oldest son after he almost died as the result of a failed medical procedure. The organization helps underprivileged children in northern New Jersey and has recently hosted two golf outings that raised more than $40,000. She also supports the Sussex County American Red Cross, American Cancer Society, Chilton Hospital Foundation, Montclair State University Foundation, Boys & Girls Club of Clifton and flood victims in Little Falls. She is most proud of receiving the 2009 Woman of the Year award from the John I. Crecco Foundation, a charity that recognizes members of the community for their good works and service to others.
Her father and brother are still always top of mind. When Schumacher-Tilton's dealership received the first Chevy Volt to be delivered in the U.S. in 2010, she thought, "I wish that my father could have witnessed his little girl being the dealer responsible for delivering Chevrolet's first all-electric car in the United States."
Nominated for the TIME Dealer of the Year Award by James Appleton, president of the New Jersey Coalition of Automotive Retailers, Schumacher-Tilton and her husband, Stephen Tilton, Sr., have three children and six grandchildren.
Additional information:
TIME is a global multimedia brand that reaches more than 50 million people and includes the domestic and international magazine editions, tablet versions for iPad, Galaxy, Kindle and Nook, TIME for Kids, TIME.com and mobile. TIME.com draws 12 million unique visitors a month and has more than 2.9 million Twitter followers. TIME leads the mobile app space with more than 3.5 million total app downloads across all platforms, including iPhone, BlackBerry and Android.
Ally Financial Inc. (formerly GMAC Inc.) is one of the world's largest automotive financial services companies. The company offers a full suite of automotive financing products and services in key markets around the world. Ally's other business units include mortgage operations and commercial finance, and the company's subsidiary, Ally Bank, offers retail banking products. With approximately $182 billion in assets as of September 30, 2011, Ally operates as a bank holding company. For more information, visit the Ally media site.
###