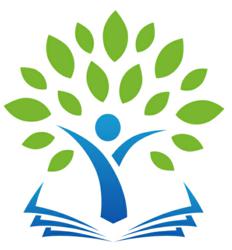 He realizes what he has been blessed with and seeks to help those who are worse off. As athletes, we pour our hearts into winning games. Tim is a reminder that life is about much more than that. - Jeremy Lin about Tim Tebow

(PRWEB) May 04, 2012
Deeper Calling Media is taking the lead in the online Christian booksellers recognition of two celebrated Christian athletes - Tim Tebow, and Jeremy Lin - both recently named to the prestigious TIME 100 ". Time magazine releases an annual recognition of, "the people who inspire us, entertain us, challenge us and change our world." They represent the "breakouts, pioneers, moguls, leaders and icons," according to the TIME's website.
TIME 100 List 2012
US Secretary of Education Arne Duncan wrote of Jeremy Lin, "..I don't care whether you are an Asian-American kid, white, black or Hispanic, Jeremy's story tells you that if you show grit, discipline and integrity, you too can get an opportunity to overcome the odds." You don't get that level of high praise accidentally; Jeremy Lin works for it, and he works hard. The few paragraphs in the TIME 100 cannot do justice to the accomplishments of such an unusually gifted and absolutely out-of-the-box professional basketball player. In the book, Linspired (Zondervan) author Mike Yorkey tells the story of the "Linsanity" which has overtaken the sports world. Yorkey's "Playing With Purpose" from Barbour Publishing also features Tebow, now playing for the New York Jets.
Linsanity Sweeps the NBA
Despite the fact he was cut by two NBA teams prior to signing with the Knicks, Lin says he always trusted God something in mind for his life and his basketball talents: "I'm not exactly sure how it is all going to turn out, but I know for a fact that God has called me to be here now in the NBA" The second book to document "Linsanity" is Jeremy Lin, The Reason for Linsanity (Center Street) by Timothy Dalrymple. "Linsanity" clearly and carefully chronicles how Jeremy's Christian faith, family, education and cultural inheritance have all contributed to his success on the court.
Tebow Joins Top 100
Lin also appreciates hard work and dedication when he sees it in others. In fact it was Lin who wrote the commendation for Tim Tebow, saying, "..his fierce competitiveness, his strong work ethic and how he is a leader that his teammates trust and respect. He is unashamed of his convictions and faith, and he lives a life that consistently reflects his values, day in and day out." Lin continues "Through his foundation, he constantly reaches out to people and communities in need of hope. He realizes what he has been blessed with and seeks to help those who are worse off. As athletes, we pour our hearts into winning games. Tim is a reminder that life is about much more than that." Tebow's own book, Through My Eyes (Harper Collins), written with Nathan Whitaker is Tim's own telling of his NFL experience and his faithfulness to his faith.
It is an honor for anyone to receive the recognition of the world (or at least the Time distribution network) for your steadfastness to faith and purpose. Through its network of churches, ministries, non-profits and online stores, Deeper Calling recognizes and applauds the amazing impact Christians can have in any business; large or small, visible or behind the scenes, professional or amateur.
About Deeper Calling Media
Deeper Calling Media is the world's largest supplier of turnkey full service internet web stores for booksellers in the ABA, CBA, Church & ministry markets. The company offers fully customizable bookstores, online stores, and drop ship programs. Visit deepercalling.com for more information regarding the company.