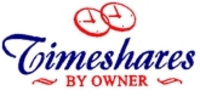 Take vacations that you never dreamed you could afford by viewing our Hot Deals.
(PRWEB) February 02, 2012
Timeshares By Owner®, the leading timeshare advertising company for sale and for rent by owner, announces the availability of Hot Deals on 1, 2 and 3 bedroom accommodations for rent for as low as $500 for one week.
These are name brand resorts such as Sheraton, Hilton, Wyndham, Worldmark, Planet Hollywood and Westgate. The resort locations available are from places as diverse as Las Vegas, Orlando, Hawaii, Myrtle Beach, Cancun, Cabo San Lucas, and Sedona.
These timeshares for rent are 5 star accommodations that sleep up to 9 people depending upon the resort and week selected.
Book now to ensure that these incredible vacation opportunities are available when you want them!
To book these incredible vacations call the Timeshare Concierge at Timeshares By Owner® toll-free at 888-707-8463 ext 112. You can also email us with your rental request at makeanoffer@timesharesbyowner.com, or buyorrent@timesharesbyowner.com.
ABOUT TIMESHARES BY OWNER®
Timeshares By Owner® has been in business for over 14 years and is dedicated to helping timeshare owners sell or rent their timeshare and to helping vacationers find their perfect vacations! For more information on Advertising Platforms for motivated sellers and renters, contact Timeshares By Owner® at 866-313-8463, or email us at sales@timesharesbyowner.com. You can also visit our website at http://www.TimeSharesByOwner.com.
###