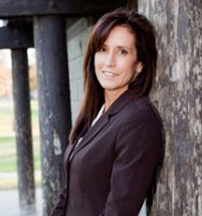 I'm proud to be a Latina, a female and a General Counsel for an Inc 500 company.
Torrance, CA (PRWEB) July 28, 2010
Aston Marketing Group, Inc. is being distinguished by the MCCA (Minority Corporate Counsel Association) for its efforts in advancing diversity as the proud employer of Francesca M. Brooks, General Counsel. Aston Marketing Group is also the parent company to industry leading Timeshare Relief, a company that provides a guaranteed exit solution for timeshare owners.
MCCA advocates the hiring and promoting of minority attorneys in corporate law departments. They aim to advance minorities by illuminating the best diversity practices and honoring leaders with its prestigious Thomas L. Sager award. They are now proud to acknowledge Aston Marketing Group's General Counsel, Francesca Brooks.
Born of mixed Mexican-Spanish heritage in Pacoima, California, Francesca was raised in the same Latino community in which her great-grandfather was a patriarch. At the age of 28, Francesca attended Pepperdine University for her law degree while working 30-hour weeks to support her young son. Soon after, Francesca joined the Executive Team at Aston Marketing Group.
When asked about her recognition, Francesca stated, "I'm proud to be a Latina, a female and a General Counsel for an Inc 500 company." Dave MacMillan, President of Aston Marketing Group and Co-Founder of Timeshare Relief, is also very pleased with the company's distinction, saying, "It's great that we're being recognized for our employment practices, hiring the best person for the position. Francesca has been with us for some time now and we're honored to have her."
According to the American Bar Association, in the year 2000, women made up 28.7% of all lawyers in America and minority women made up only 4.8% of that. Just last year, women accounted for 45.66% of all associates and minority women accounted for 11.02% of all associates. Aston Marketing Group is proud to be a part of such huge advancements toward diversity in corporate law.
About Aston Marketing Group
Aston Marketing Group is a full-service marketing firm based in Torrance, CA that centers its operations on people-centric businesses. Aston Marketing Group is committed to producing unparalleled sales and marketing experiences based on a rich legacy of quality business models, innovative customer acquisition solutions, and exceptional branding.
About Timeshare Relief
Timeshare Relief alleviates clients of their burdensome timeshare contracts and has helped more than 45,000 timeshare owners transfer more than 52,000 timeshare contracts.
Timeshare Relief guarantees their clients an exit solution that will get them out of their timeshare contracts as long as the timeshare is paid off and maintenance fees are current. For more information, please call 1-800-588-1582.
###