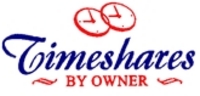 Orlando, Florida (PRWEB) November 18, 2011
Timeshares By Owner®, the leading timeshare advertising company for sale and for rent by owner, announces its Code of Conduct. Timeshares By Owner® is doing this because there are a lot of bad actors in the timeshare resale industry and we want to display that we have the right intentions.
The timeshare resale industry has some honest companies, but also some unscrupulous ones. Many companies will promise to market an owner's property and will not even advertise the property. Timeshares By Owner has a multimedia advertising campaign that includes Google, Yahoo, Bing, AOL, Facebook, our own radio show, billboards and print advertising. In addition, Timeshares By Owner® has a full time Timeshare Concierge℠ service that matches the thousands of offers we receive per month to our clients.
Some companies have falsely advised clients that they are affiliated with Timeshares By Owner® and stated they have a buyer for their property which is false, deceptive, and illegal. Our Code of Conduct distinguishes us from the rest of the industry, informs consumers of our guiding principles, and provides consumers with a set of promises that they can depend on.
Timeshares By Owner® is very different; we care about our customers, and strive to deliver the best service and value. Our Code of Conduct is as follows:
1. We will advertise your timeshare until it sells.
2. You can rent your timeshare every year with no additional cost until it sells.
3. Your property will be showcased on our web site every year and renewal is free. You only need to contact us each year by letter, phone or email requesting a free renewal of your timeshare advertisement.
4. We will never divert for sale by owner leads to a real estate broker that will charge another fee.
5. We will never charge you any fee other than for our advertising services.
6. Our sales staff and customer service will treat you honestly and fairly
7. Our customer service department will call you back after no more than 48 hours and will try to take your calls live.
8. You will be notified every time someone views your ad, even if they do not make an offer.
9. Our Timeshare Concierge Service℠ will forward as many offers as possible to you for your property.
10. We will continue to use the most sophisticated and effective marketing techniques so that we can obtain offers for your property.
Timeshares By Owner® effectively generates offers to our advertising clients and details can be found at the award winning website http://www.timesharesbyowner.com. The commitment to integrity and fair dealing is what has enabled Timeshares By Owner® to be a successful business for almost 14 years.
ABOUT TIMESHARES BY OWNER
Timeshares By Owner® has been in business for over 14 years and is dedicated to helping timeshare owners sell or rent their timeshares and to helping others find the perfect timeshare to rent. For more information on Advertising Platforms for motivated sellers and renters of vacation properties, contact Timeshares By Owner® at 888-707-8463, sales(at)TimesharesByOwner(dot)com or visit our website at http://www.TimesharesByOwner.com.
###