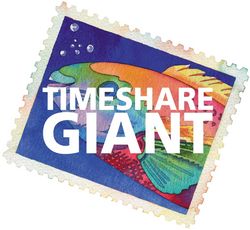 When I started the Timeshare Giant project, I was determined to offer more than just another place to post www.timesharegiant.com [timeshare] listings. It had to be head-and-shoulders above that. It had to be extra special, with great features to draw visitors and advertisers back over and over again
Zephyr Cove, NV (PRWEB) August 28, 2007
Karen Phelan is no stranger to timeshare. She's been a timeshare industry professional since 1985, having worked her way up from a front desk clerk at a large timeshare resort, to off-premise marketing for resort developers, on-site developer sales, and even started her own timeshare resale company 11 years ago in 1996. Developing TimeshareGiant.com is her latest accomplishment in her multi-faceted timeshare career.
Equipped with her 22 years of timeshare experience, Karen set out to develop a website that would provide an interesting, feature-rich platform in which individual timeshare owners, fellow timeshare industry brokers, and timeshare property owner associations can showcase their timeshare listings in a 'Giant' way.
"When I started the Timeshare Giant project, I was determined to offer more than just another place to post timeshare listings. It had to be head-and-shoulders above that. It had to be extra special, with great features to draw visitors and advertisers back over and over again," said Phelan.
There are approximately 4,500 timeshare resorts around the globe. On TimeshareGiant.com, users will find a feature slideshow for almost every resort in the world. And the features go on from there. Read Industry News, Browse through Timeshare Promotional Offers, Buy books and magazines about Timesharing, and even Arrange all your travel; flights, car rentals, cruises, and even hotel stays through Timeshare Giant Travel. Every feature on TimeshareGiant.com gives timeshare advertisers more 'Giant' opportunities to expose their listings.
Timeshare Giant has 3 different timeshare advertising programs, one of which is absolutely free. That's right – no cost, obligation, or credit card required. For those who desire more exposure, additional surprisingly affordable advertising packages are available. Using Timeshare Giant's simple automated system, timeshare listings can be crafted and posted in a matter of minutes.
Log on to http://www.TimeshareGiant.com and see what all the buzz is about!
Contact:
Karen Phelan, President
Karen @ timesharegiant.com
775-831-7234
###