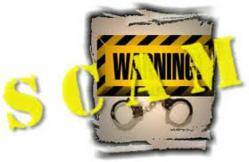 If salespeople are claiming the market is "hot", they are probably lying
Orlando, fl (PRWEB) May 19, 2011
Raids two weeks ago of timeshare offices in Orlando have shed light on a growing problem in the timeshare industry. Nine warrants were served by detectives and 17 people questioned in an investigation of operations that police believe scammed timeshare owners across the country by taking up-front money with a false promise to rent or sell their timeshares.
This comes on the heels of a series of arrests in January and February of this year where police allege more than 1000 timeshare owners were victimized in similar telemarketing schemes. In most cases, workers would call timeshare owners and act as if they had clients looking to buy or rent timeshares the victims no longer used.
This raises important concerns for people who are looking to sell or rid themselves of timeshares. For nearly a decade, a poor resale market has made it nearly impossible for individual owners to resell unwanted and unused timeshares making them vulnerable to the whims of unscrupulous operators eager to cash in on their desperation. According to the office of Florida's Attorney General, owners looking to resell their timeshares should remember these tips:
1. Beware of Too-Good-To-Be-True Claims. When it comes to resale, the reality is there is almost no market for it. If salespeople are claiming the market is "hot", they are probably lying. In some cases they may even go so far as to say they already have a buyer for the property, which is also very unlikely.
2. Question Up-Front Fees. Many resale companies require an advanced payment to list the timeshare prior to the sale. With most other real estate transactions, fees are paid from the proceeds of the sale and upfront money is placed in escrow. Look for a company that will wait for its fee until the transaction is complete.
3. Know the Truth Up-Front. Buyers should make sure they clearly understand what if any cancellation rights they have before purchasing a timeshare.
http://myfloridalegal.com/__85256CC5006DFCC3.nsf/0/9161973EE14FDB1A85256CC900600947?Open&Highlight=0,timeshare)
Owners should always check with the Better Business Bureau and other consumer watchdog agencies. There are reputable companies available to help timeshare owners legally transfer their deeds and break free of the liability that an unwanted timeshare.
###