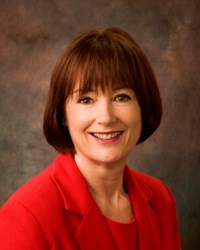 Rosanne has an innate ability to understand the complex nature of the timeshare resale industry and we are very pleased to add her expertise to our team
Tampa, FL (PRWEB) October 14, 2013
BuyaTimeshare.com, the online leader connecting timeshare owners with buyers and renters, announces the hiring of Rosanne Luba to become the company's first Chief Operating Officer.
"Rosanne has an innate ability to understand the complex nature of the timeshare resale industry and we are very pleased to add her expertise to our team," said Wesley Kogelman, president and CEO, BuyaTimeshare.com. "We believe the success of our company is directly tied to expanding our industry-leading customer service outreach program and Rosanne has a terrific knack for motivating people to lift their performance. We look forward to her helping take the company to the next level."
Mrs. Luba began working in the timeshare secondary market as the initial employee of timeshare resale company SellMyTimeshareNow.com in 2003, working her way from sales representative to become the company's Director of Sales and oversee a staff of 65. She proactively resolved customer service issues on a daily basis, navigating items with the tact and sensitivity to the client rarely seen in the resale industry.
She also completed her ARDA Supplier Certification from the American Resort Development Association, demonstrating her knowledge of the vacation ownership industry.
Mrs. Luba took a hiatus from timeshare in 2009, becoming the Brand Manager, Resort and Collegiate Merchandise for Topline Screen Printing and Embroidery, a nationally known producer of wholesale branded apparel for the resort and collegiate markets.
Prior to her time with SMTN, Mrs. Luba's experience included roles with publishing company The Gympie Times newspaper in her native Australia and also Holland America cruise line. While with Holland America, she was an on-board Shore Excursion Manager and responsible for the management and customer service quality control of the tour program aboard several of the company's fleet of luxury cruise liners.
"I am honored to be joining BuyaTimeshare.com and working with Wes and the great team he has built over 14 years in the timeshare resale business," said Mrs. Luba. "The company has been a leader in implementing systems such as e-contract signature verification and displaying timeshares which have sold on the website. I'm looking forward to becoming a part of the process which allows us to help even more owners find buyers for their timeshares."
For more information about BuyaTimeshare.com and the timeshare resale accommodation available at significant savings on the company website, please visit http://buyatimeshare.com.
About BuyATimeshare.com
BuyATimeshare.com is an internet advertising and marketing company for timeshare owners who seek to sell or rent timeshare by-owner. The company has been in business since 2000 and was ranked by Inc. Magazine as one of the fastest-growing, privately held companies in the country—making the prestigious Inc. 5000 list in 2010 and 2011. BuyATimeshare.com was also listed as one of BusinessNH Magazine's Top 10 Companies to Watch in 2009. The company is a member in good standing with the American Resort Development Association (ARDA), Canadian Resort Development Association (CRDA) and Cooperative Association of Resort Exchangers (CARE). For more information, please visit [http://buyatimeshare.com or call 1-800-882-0296.