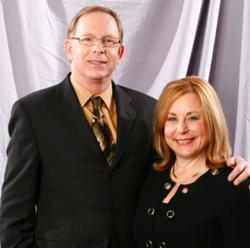 Our mission from the beginning for Timeshare Relief has been and always will be to provide world-class service to our clients and to be the very best in our industry
Torrance, CA (PRWEB) August 15, 2009
Inc. magazine this week ranked Timeshare Relief Inc. No. 318 on its 28th annual Inc. 500, an exclusive ranking of the nation's fastest-growing private companies. Timeshare Relief, the leader in providing timeshare owners with an intelligent exit strategy for their timeshares, had a three-year growth rate of 758.4%. In addition, the company ranks as the 24th best in the Consumer Products & Services category and No. 23 regionally in the Los Angeles-Long Beach-Santa Ana, CA area.
"Our mission from the beginning for Timeshare Relief has been and always will be to provide world-class service to our clients and to be the very best in our industry," said co-founder and President of Timeshare Relief, David Macmillan.
Co-founder and Vice President, Cindy Martin added, "We're excited and honored to be on the Inc. 500 list as it validates the commitment, hard work and genuine service of the Timeshare Relief team who dedicate themselves to our shared philosophy on a daily basis."
The Inc. 500 represents the most comprehensive look at the most important segment of the economy -- America's independent-minded entrepreneurs. Companies such as Microsoft, Zappos, Intuit, GoDaddy, Under Armour, Jamba Juice, American Apparel, Oracle, and hundreds of other powerhouses gained early exposure as members of the Inc. 500.
"If you want to know which companies are going to change the world, look at the Inc. 500," said Inc. editor Jane Berentson. "These are the most dynamic, fast-growth companies in the nation, the ones finding innovative solutions to problems, creating smart systems, and inventing products we soon discover we can't live without. The Inc. 500 list is Inc. magazine's tribute to American business ingenuity and ambition."
Methodology
The 2009 Inc. 500 measures revenue growth from 2005 through 2008. To qualify, companies must have been founded and generating revenue by the first week of 2005, and therefore able to show four full calendar years of sales. Additionally, they had to be U.S.-based, privately held, for profit, and independent -- not subsidiaries or divisions of other companies -- as of December 31, 2008. (Since then, a number of companies on the list have gone public or been acquired.) The minimum revenue required for 2005 is $200,000; the minimum for 2008 is $2 million.
About Inc. Magazine
Founded in 1979 and acquired in 2005 by Mansueto Ventures LLC, Inc. (http://www.inc.com) is the only major business magazine dedicated exclusively to owners and managers of growing private companies that delivers real solutions for today's innovative company builders. With a total paid circulation of 712,961, Inc. provides hands-on tools and market-tested strategies for managing people, finances, sales, marketing, and technology.
About Timeshare Relief
Timeshare Relief, Inc. began operations in 2004. Since then, Timeshare Relief has proudly established an excellent rating from the Better Business Bureau through its focused approach in assisting over 30,000 now-former timeshare owners transfer 41,000+ timeshare contracts. The company guarantees their clients a clean exit strategy out of their timeshare contracts. It is the recognized market leader in the timeshare transfer industry.
For more information, go to our main website at http://www.TimeshareReliefNow.com or read our blog at http://timesharerelief360.wordpress.com.
# # #