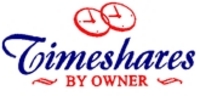 Orlando, Florida (PRWEB) May 26, 2011
Timeshares By Owner®, the nation's leading timeshare for sale/for rent advertising company announces expansion of its offices and is now hiring sales executives. This expansion is the result of a number of factors. First, Timeshares By Owner® has created a state of the art platform to facilitate sales and rentals. Second, Timeshare owners, as well as buyers and renters of timeshares, are witnessing the development of the timeshare resale and rental market. A decade ago, the percentage of resales as a result of the overall timeshare sales market (sales and resales) was under 1% and now it is over 25%. Third, the proliferation of access to the internet has made it easy to browse properties. Finally, timeshare owners and vacationers are responding favorable to all of our multimedia promotional efforts, including, radio, print, television, and internet advertising. Timeshares By Owner® uses sophisticated promotional strategies to get the best results for its clients.
Timeshares By Owner is hiring sales executives at all of its offices throughout the country and is seeking new individuals to open offices in states such as Georgia, South Carolina, North Carolina, Nevada, Arizona, Hawaii, Missouri, Virginia, and others. For information about employment positions, or about the possibility of opening you own office for Timeshares By Owner®, email us at JFrantz@Timesharesbyowner.com.
ABOUT TIMESHARES BY OWNER
We have been in business for over 13 years and are dedicated to helping timeshare owners sell or rent their timeshares and to helping others find the perfect timeshare to rent. For more information on Advertising Platforms for motivated sellers and renters of vacation properties, contact Timeshares By Owner at 888-707-8463, sales(at)TimesharesByOwner(dot)com or visit our website at http://www.TimesharesByOwner.com.
###