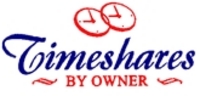 Everyone wants the best for less and that is what 'Vacation Time, Live!' is all about!
Orlando, FL (PRWEB) April 26, 2011
Timeshares By Owner, the leading timeshare advertising company for sale and for rent by owner, is proud to announce that on Saturday April 16, 2011, its syndicated radio show, "Vacation Time, Live!" celebrated its 12th year of broadcast with expansion to the East Coast of the United States.
"Vacation Time, Live!" is a one hour live talk show featuring the top cruise, resort, airfare and leisure vacation deals available. Each week the show hosts Mary Biddle and Michael Klimek bring deep discount, luxury travel to their audience. The show travels the country on live remote broadcasts throughout the year. Past live remote locations included Hard Rock Hotel & Casino, Tampa, Club Med, Sea World, Universal Studios Orlando & Carnival Cruise Lines.
Timeshares By Owner is the presenting sponsor of this show and is the only timeshare resale company that has its own radio show to promote vacations using its owners' timeshares. A commission is never paid by timeshare owners that advertise using Timeshares By Owner's proven system.
The "Vacation Time, Live!" radio show is broadcast in Orlando, Daytona Beach, St. Petersburg, Jacksonville, and Southwest Florida. The radio show will expanded in the 3rd quarter of 2011 to Atlanta, Washington, D.C., Boston and upstate New York.
Show Host, Mary Biddle stated, "'Vacation Time' has such broad based appeal, everyone wants to take great vacations and we show our listeners how to do it at budget prices. The timeshares offered by Timeshares By Owner's clients are very popular with our listeners". Co-host Michael Klimek said "Everyone wants the best for less and that is what 'Vacation Time, Live!' is all about".
"Vacation Time" is broadcast on Clear Channel Communications affiliates each Saturday at 4pm EST and its flagship station is 540 WFLA, Orlando, Fl. For inquiries and sponsorship opportunities contact Carol Bailey direct at 407-293-6910.
ABOUT TIMESHARES BY OWNER
Timeshares By Owner® is the leading for rent or for sale by owner timeshare service for timeshare owners in the nation. We have been in business for over 10 years and are dedicated to helping timeshare owners sell or rent their timeshares and to helping others find the perfect timeshare to rent. We can be reached at http://www.timesharesbyowner.com, info(at)timesharesbyowner(dot)com, and toll free at 888-707-8463
###