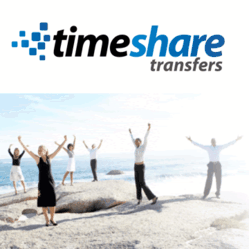 We believe transparency in the timeshare industry will help owners avoid costly mistakes.
Boulder, Colorado (PRWEB) May 24, 2012
TimeshareTransfers.com, a timeshare title transfer company, announced today that it launched TimeshareTransfersFacts.com, a site to help inform current and future clients of best practices when buying and selling timeshares. The site is a free service offered by the company.
"Many timeshare owners get hit with so much misinformation that we decided it was our duty to inform our clients about the pitfalls of navigating the timeshare sales process," said Susan Cross at TST Resort relations. "We believe transparency in the timeshare industry will help owners avoid costly mistakes."
TimeshareTransfers.com has made strides to improve client communication and complaint resolution, but this is the company's first step into proactively informing the public on a wide scale. Timeshare Transfers has indicated that it is planning a wide campaign to provide clients and potential clients with solid information to important sale and purchase decisions.
One key piece of the newly launched website is a database of current and past scam information. The timeshare industry unfortunately has its fair share of listing companies trying to bilk unknowing timeshare owners out of thousands of dollars in fees for advertising timeshares for sale. Timeshare Transfers advises clients and timeshare owners to never pay a company to sell your timeshare unless it is in the form of a commission at closing.
About TimeshareTransfers.com
Timeshare Transfers is a timeshare transfer company specializing in the transfer of timeshare title for both deeded and membership based fractional units. These transfers can be new sales from the resort or transactions between interested parties. Founded in 1999, the company boasts between 5,000 and 6,000 transactions annually and is largely considered to be one of the premier timeshare transfer companies in the United States. If you are interested in working with Timeshare Transfers we encourage you to call 800-992-0637 to speak with a transfer specialist.