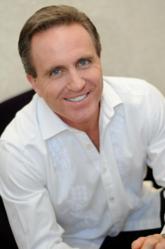 'Power to Create connects the dots in a powerful way, between God's creativity and ours,' said Oral Roberts University President, Dr. Mark Rutland
Tulsa, OK (PRWEB) August 29, 2012
Tim Redmond, world renowned speaker, author, and business makeover strategist, authored his book "Power to Create" because he believes people today live far beneath their design and destiny. His goal to help readers discover and unleash their unique gifts and empower them with a "can-do" perspective in the face of tumultuous uncertainties.
Born with a handicap, Tim knew from the outset what it meant to face and overcome incredible obstacles. As a teenager, he was involved in a horrendous car wreck which took the life of his brother. Tim's injuries brought him to the brink of death, then required that he learn to read and write all over again. Still more obstacles to face and overcome.
Writing "Power to Create" has afforded Tim the platform from which to further his outreach to help others break free from lives of mediocrity. Readers of this book will:

Find their unique purpose and powerfully live it.
Bring clarity, power, and balance to the creative gift the Creator gave them to transform their world.
Instill greater confidence, strengthen relationships and increase generosity.
Remove the confusion and negative associations with wealth and money.
Break free from the paralyzing lies of scarcity
Approach their problems with energy, creativity and skill even in the harshest of environments.
Through his experience building multi-million dollar businesses, coaching leaders, and consulting businesses combined with his intense study in the areas of business, money and leadership, Tim has emerged to become one of the nation's foremost experts in bringing transformational growth to individuals and organizations. And now that same experience, expertise and passion is the foundation upon which "Power to Create" has been built and is now available to readers around the world.
About Tim Redmond
Tim graduated with a Bachelor of Science degree (with Honors) in Accounting and earned his Certified Public Accounting (CPA) status. He also graduated from Bible school. He worked at PriceWaterhouseCoopers for a number of years before joining Tax and Accounting Software Corporation (TAASC) and Intuit, where he has served for over 15 years. Tim has published books and numerous training CD seminars designed to strength and expand the leadership and wealth
About the Redmond Leadership Institute
Founded by Tim and Sandy Redmond, Redmond Leadership Institute (RLI) is a non-profit organization with a passion to unlock and release the greatness in people and organizations. RLI focuses on equipping leaders with powerful tools that produce dramatic results. They speak at churches, organizations, seminars and host conferences in the US and overseas; particularly in developing nations with huge potential.