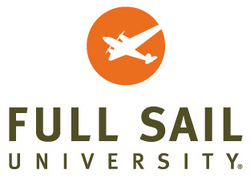 "Many of my Fiction colleagues and people who helped on the production are Full Sail grads, so it's great to come back home to sit and view the film together, especially alongside Tim."
Winter Park, FL (PRWEB) March 3, 2011
Full Sail University graduate Chase Heavener returns to Full Sail on Monday morning, March 7, at 10am to present the film he directed, "Tim Tebow: Everything in Between." The documentary features the journey of Tim Tebow, former University of Florida quarterback, Heisman Trophy winner, and Denver Broncos quarterback, from the end of the 2010 Sugar Bowl through NFL Draft Day in 2010. Tebow will join Heavener for the screening.
The film, which debuted on ESPN this past January as part of their "Year of the Quarterback" series, will be showcased in front of students, staff, and VIPs. The screening will be followed by a live question and answer session with Chase and Tim. Chase will discuss his experiences directing the film, working with Tebow, and his role as President of Fiction, the creative production company that produced the documentary. At the time of the screening, Fiction continues preparation of the highly anticipated DVD release of the documentary with yet-to-be-seen behind the scenes extras.
"I'm really looking forward to the opportunity to share my experiences working on this documentary with Full Sail students who are interested in this style of storytelling," says Heavener. "Many of my Fiction colleagues and people who helped on the production are Full Sail grads, so it's great to come back home to sit and view the film together, especially alongside Tim."
About Fiction:
Fiction is a creative production company providing services from a wide array of talented professionals including storytellers, artists, writers, videographers and motion design specialists. Their services remain on the cutting edge of original content video production and web and video digital marketing strategies. Fiction's expertise has provided results for an extensive client list including Oakley®, Inc., and Red Bull® Energy Drink, ESPN and more. The company has also produced a wide variety of music videos and short-form documentaries.
For more information about Fiction, visit http://www.fctn.tv
About Full Sail University:
Since 1979, Full Sail University has been an innovative educational leader for those pursuing careers in the entertainment industry. With over 34,500 alumni, graduate credits include work on OSCAR®, Emmy® and GRAMMY®-winning projects, best-selling video games, and #1 grossing U.S. concert tours. Full Sail's 191-acre campus and online education platform proudly welcomes over 13,000 students from 50 states and 49 countries. Full Sail currently offers a total of 33 Associate, Bachelor, and Master campus and online degree programs including: Computer Animation, Creative Writing for Entertainment, Digital Arts & Design, Digital Cinematography, Education Media Design & Technology, Entertainment Business, Film, Game Art, Game Design, Game Development, Graphic Design, Internet Marketing, Media Design, Mobile Development, Music Business, Music Production, New Media Journalism, Recording Arts, Recording Engineering, Show Production, Sports Marketing & Media, and Web Design & Development. Full Sail was named the 2008 "School/College of the Year" by the Florida Association of Postsecondary Schools and Colleges; The Harvard of Game Schools by Tips & Tricks Magazine; one of the top three New Media Schools by Shift Magazine; one of the Top Five Game Degree Programs in the world by Electronic Gaming Monthly; one of the Best Music Programs in the country by Rolling Stone Magazine; and one of the Best Film Programs in the country by UNleashed Magazine.
For more information about Full Sail, please visit http://www.fullsail.edu
###