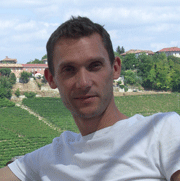 "Millions of patients with ringing ears and head noises are suffering unnecessarily", said mind-body expert Andrew Parr. "There are methods available that have been clinically proven to give 'highly significant' results
London, UK (PRWEB) April 19, 2012
British Tinnitus Cure Researcher and Tinnitus Specialist Andrew Parr announced the release of a his new Tinnitus Relief Program, a comprehensive Self-Help system for people with ringing ears and head noises, that could help up to 90.5% of patients reduce their suffering according to results from clinical trials.
"Millions of patients with ringing ears and head noises are suffering unnecessarily", said Andrew Parr, a mind-body expert and tinnitus researcher, with over twenty years experience. "There are methods available that have been clinically proven to give 'highly significant results' but people just don't know about them".
In one study ('The efficacy of self-hypnosis for Tinnitus Relief', carried out by the Noise Hazards Institute of Israel), "73% of patients reported a complete disappearance of symptoms during trials".
In another, ('Ericksonian hypnosis in tinnitus therapy: effects of a 28-day inpatient multimodal treatment concept measured by Tinnitus-Questionnaire and Health Survey SF-36'), a decrease in tinnitus severity was seen in 88.3% of those with chronic tinnitus and 90.5% of the patients with subacute tinnitus.
In The Tinnitus Relief Program, Andrew Parr has taken these treatments and produced a step-by-step system for anyone to use at home.
At present, the medical world is largely at a loss for a solution and relies on indirect assistance such as hearing aids, "white noise generators" and counselling.
In 2006 Andrew became deeply involved in Tinnitus research, traveling the world in search of a way to best treat the symptoms; in 2009 he was invited to The Tinnitus Research Initiative conference in Monaco to present his theories, which proved to be so radical that the theme to the conference was designed around his thought provoking ideas; what if the established method of treatment is wrong?
Andrew has his own successful London hypnotherapy practice in Harley Street, an historic street in the heart of London noted since the 19th century for its large number of private specialists in medicine and surgery, and has clocked up more than 12,000 client hours during the twenty years he has practiced, successfully treating an increasing number of Tinnitus patients along the way.
Digging deeper into the tinnitus research archives Andrew discovered that numerous clinical trials had been carried out using the same or similar methods as he was using, and the results were nothing short of "astounding". It seemed a natural step to make these methods available to the general public.
The internet is littered with thousands of websites claiming a variety of miraculous cures for Tinnitus sufferers, but sadly few stand up to independent scientific investigation; many are simply designed to extract money from desperate patients seeking a cure.
What makes Andrews ideas and methods different is the fact that he has spent many years in the field and has the clinical trials to back it up. More details of the tinnitus trials and how patients can use these methods themselves are available in a Complimentary Report at http://www.newtinnitustreatments.com.
Company Information
Andrew Parr actively encourages people to take responsibility for not only their health and well being, but their lives as a whole and has a separate organisation - The Self Help Academy - founded for this purpose.
He has produced a Tinnitus Relief Programme to help tinnitus sufferers and runs a busy private hypnotherapy practice in 1 Harley Street, London, UK.