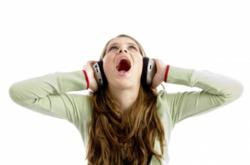 The new Tinnitus formula provides an easy to use spray solution that is placed underneath the tongue.
San Francisco, California (PRWEB) January 07, 2013
Tinnitus is one condition that is experienced by millions of Americans and currently there is no cure. Relief efforts do exist that stop ringing, buzzing and audible tones inside of the ear canal. The Tinnitus Control Company has launched its new Tinnitus relief formula online. To celebrate this launch, a discount offer is available to first-time users that would like to sample this new breakthrough in relief efforts. This discount is available on this section of the company website.
Tone generation therapy is one of the ways that medical professionals can use to diagnose ringing in the ears in adults. Medical testing is one of the only ways that Tinnitus can be accurately found inside of the ear canal.
While therapy can be effective, men and women without medical insurance or months of waiting could seek alternatives to stop the loud tones. The new Tinnitus treatment provides an easy to use spray solution that is placed underneath the tongue to provide relief.
The homeopathic ingredients that are used inside of this formula are FDA registered. This is used to provide a safety measure to men and women that prefer to use approved ingredients instead of pharmaceutical created medicines. This oral application of this new spray is designed to be absorbed immediately into the blood stream to stop the buzzing, ringing or whistle tones that are common with Tinnitus.
The launch and distribution online of this new formula now includes a product guarantee of 90 days. This time period allows men and women to receive the healing effects that are offered. One of the incentives apart from the discounts that are offered is the multi-month doses that are available. Those that sample this product are eligible to receive one or more no cost doses if ordered online.
About Tinnitus Control Company
The Tinnitus Control Company has been offering its line of healing products since 2002. This Natural Products Association member is recognized in the health and wellness industry as a leader in all-natural solutions that are provided to adults. The research and development process that is put into all of the products that are available is part of the reason for the company success rates. The Tinnitus Control Company has launched its newest formula to help provide a maximum strength dosage of relief to those experiencing the side effects of the Tinnitus inner-ear condition.