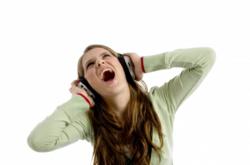 Tinnitus Control company is offering a complete 90-day guarantee with every purchase.
Seattle, Washington (PRWEB) December 05, 2012
Tinnitus Control has released its new homeopathic spray formula to help reduce or eliminate the side effects from Tinnitus. Millions of adult men and women struggle with the loud ringing, buzzing and other audible tones that are brought on with this ear canal condition. The Tinnitus Control website is helping to provide a solution that men and women can use.
Expensive auditory treatments can be one method that is explored when someone suffers from ear canal disorders like Tinnitus. Medical treatments are available in most major U.S. cities although lengthy medical testing and insurance reviews could be required for those that seek these treatments.
The Tinnitus Control company provides a dual action formula to help combat the loud noises that people can report in the ear canal. This formula works in pill form to help stimulate the senses and curb the symptoms.
A new spray formula has been developed to counter act the pill form to help this formula to become ingested into the blood stream faster to allow men and women to receive immediate relief.
This safe formula includes all natural ingredients from an FDA registered company. The Tinnitus sufferers that have tried home remedies, tone generators and other forms of treatment could benefit from this new formula released online.
To go with this new release, the Tinnitus Control company is offering a complete 90-day guarantee with every purchase. A free month supply of this new spray formula can now be obtained on select packages located on the detail page on the Tinnitus Control website.
About Tinnitus Control
The Tinnitus Control company first launched its products in 2002. This company is now a member of the Natural Products Association to help ensure the quality of its all-natural ingredients. The Tinnitus products that are now produced for sale to men and women include FDA registered company ingredients to prove that these are safe to use. The Tinnitus Control website offers a complete resource of ingredients that are used inside of the new formulas to help educate those conducting research for this new breakthrough health and wellness treatment.