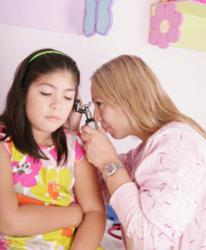 This spray is one of the only all-natural formulas that is offered from an FDA registered company.
Seattle, Washington (PRWEB) January 06, 2013
Tinnitus Control Company has launched its newest Tinnitus treatment product to help lessen the ringing inside the inner-ear of adults suffering from the side effects of this condition. This new Tinnitus treatment formula is now available for sale and is offered in single or multi-month doses to help eliminate the majority of sounds that are created in the ear canal. More information can be found on the ingredients page of the company website.
Tinnitus is one of the ear conditions that currently affects millions of adults. Medical solutions are available for correction although these can take months of planning and diagnosis before being administered.
The delicate structure of the ear canal requires precise control by physicians in order to not damage someone's hearing. One of the ways the new spray formula offers a different approach is with its oral application.
Many ear solutions require drops or oils that are placed inside of the ear to help penetrate into the eardrum. The Tinnitus Control company solutions offer an oral-only spray solution. Two sprays daily under the tongue of a person suffering from loud noises in the ear canal can help reduce or eliminate the tones.
This spray is one of the only all-natural formulas that is offered from an FDA registered company. These ingredients have been clinically tested and are approved safe for use in adults. The research and development process that helped to produce this formula is now helping to benefit those that cannot find relief for this ear condition apart from medical surgery, vibration tests or other attempts at a cure.
Apart from the relief benefits that are offered, a complete guarantee of the product usage is packaged with each spray solution. Those that sample the effects of this spray have an entire three-month guarantee that is backed by the company. This provides more assurance to adults that seek alternative solutions to eliminate the audible tones, high pitched squeals and ringing that are common side effects of Tinnitus.
About Tinnitus Control Co.
The Tinnitus Control Co. offers its relief formulas as an FDA registered company. Adults that seek treatment for inner-ear conditions sample the products that are released each year. The all-natural ingredients are designed to provide one of the only holistic methods available commercially to provide expected relief. The Tinnitus Control Co. is a member of the Natural Products Association and ships its products inside the U.S., Canada and other countries. A complete customer support staff is provided to ensure that all adults using the released products receive 100 percent satisfaction.