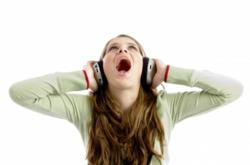 This solution is taken orally and does not have to be administered in the ear canal.
Seattle, Washington (PRWEB) February 12, 2013
Ringing in ears is a side effect most attributed to Tinnitus in adults. Treatments are available medically that can involve a variety of long-term solutions that could be costly to a person without insurance. The Tinnitus Spray company has discounted his Tinnitus treatment spray for adults online. This new discount can be instantly applied during checkout for single or multiple month options.
The American Tinnitus Association reports more than 40 million Americans suffer from ringing in ears and other audible tones and do not seek medical attention. From sine wave therapy to inner-ear vibrations, cures for eliminating audible tones have been attempted medically.
The new discount for the Tinnitus Spray product is designed to provide a cost-effective solution for sampling the benefits of this all-natural formula. The way that the spray solution is applied is one of the unique forms of treatments that are currently available.
Two to three daily sprays of this solution is the recommended dosage for adults to use to reduce or eliminate inner-ear tones. This solution is taken orally and does not have to be administered in the ear canal.
The new discount program offered online is in celebration of the recent success of the launch of this product. Expedited shipping to customers who sample this solution is available at no additional charge. The 60-day guarantee now provided with the spray solution is offered as one alternative to adults using this product compared with different therapies.
About Tinnitus Spray Co.
The Tinnitus Spray Co. offers immediate solutions to adults who suffer the inner-ear tones and uncontrollable pulsation brought on with forms of Tinnitus. The natural ingredients that are used to produce this product offer the holistic range of therapies that men and women often seek for health and wellness. The Tinnitus Spray Co. distributes its products inside the United States, Canada and to other parts of the world to provide more options to adults who require corrections for inner-ear disruptions linked to Tinnitus.