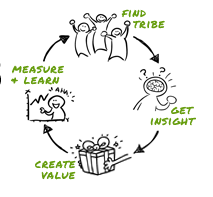 Scottsdale, AZ (PRWEB) April 20, 2012
Andre Chaperon and Steve Gray of Tiny Little Businesses will be closing the doors to Tiny Little Businesses on Sunday April, 22nd 2012. After much anticipation for Chaperon and Gray to reopen their program they've decided to only keep the program open for 7 days. Chaperon and Gray said, "This isn't some fake scarcity to increase sales. We really value the information we are providing to our students and we want to be able to maintain the integrity of that information".
With that said if someone has been considering TLB they absolutely need to read the Tiny Little Businesses Review on http://www.eformulaprofits.com/tiny-little-businesses-review-by-andre-chaperon-steve-gray/. It is an honest and in-depth review that tells the story of how Ryan Daniels went from building businesses that were based on tactics to building a stable long-term business built on strategy.
Any entrepreneur will learn a lot from the story that Daniels tells. Most importantly though the reader will get a very clear picture of what Tiny Little Businesses is and who it is for. This review will certainly help anyone who is on the fence about TLB make their final decision.
Be sure that to take action quickly as TLB is being closed down in about 48 hours. This may be the last time someone can get access to TLB until the new year.
For those that are ready to buy TLB go to the official TLB page here.