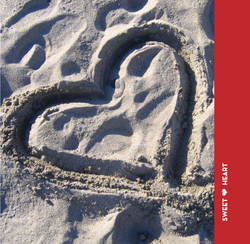 Mountain View, CA (Vocus) January 26, 2009
Tiny Prints, Inc. (http://www.tinyprints.com)]], a leading online retailer of premium, personalized stationery, today announced the launch of its 2009 Valentine's Day collection. With the holidays behind us and Valentine's Day just around the corner, Tiny Prints is offering consumers the opportunity to extend wishes of peace, joy and, of course, love with a variety of stationery products from photo cards and party invitations to petite kids' cards.
Some highlights from Tiny Prints lovable collection include:
Eco-Friendly Greetings
This Valentine's Day, show the earth a little love when you send eco-friendly cards to everyone on your mailing list. Tiny Prints line of recycled Valentine's Day cards offers delectable designs on 50% post recycled content of which 30% is post consumer waste.
Stamp Memorable Moments with Love
Even the most novice photographers are capturing special everyday moments with their digital cameras, and Tiny Prints is inviting consumers to share their photos on heartwarming photo cards. Tiny Prints offers a variety of options from themed Valentine's Day photo greeting cards to photo stationery that can feature up to nine different images.
Charming Critters
Instead of sending your loved ones greetings filled with traditional hearts, dress them up with fun motifs. From dogs and monkeys to robots and trains, consumers can now choose from a variety of fun filled designs from Tiny Prints that are a great choice for all ages.
Party Invitations
Valentine's Day is the perfect day for celebrating love, whether it's romantic or platonic. From traditional parties to themed get-togethers, Tiny Prints makes it easy to celebrate with those that matter most.
Petite Kids' Cards
Pair those sweet treats with petite kids' cards (only 3.5" x 2.5") that are customized with your child's name. Whether you are in need of party favors to sweeten up a school party or decide to share them in the classroom, these serve as the perfect Valentine's Day gram.
All of these Valentine's Day designs, as well as other stationery products from Tiny Prints, are available exclusively at http://www.tinyprints.com .
About Tiny Prints
Founded in 2004 by three friends in beautiful Mountain View California, Tiny Prints, Inc. is a web-based company comprised of two brands offering premium, personalized, social stationery. Tiny Prints provides simple, modern and unique stationery from photo birth announcements to baby shower and birthday invitations to Christmas cards and holiday photo cards. Offering exclusive designs from the nation's top designers, easy card personalization, a powerful preview engine and top-notch customer service, their designs have been lauded by numerous television networks, publications and celebrity parents. Tiny Prints finds great joy in helping their customers discover the perfect paper and design that will leave a lasting impression.
Media Contact:
Lea Armstrong
Tiny Prints, Inc.
650-209-1360
###