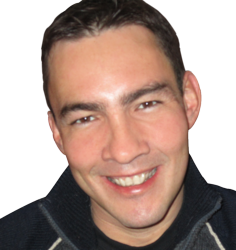 The buzz word around town won't be about finding hot selling products but about finding hot profitable niches.
Marbella, Spain (PRWEB) December 18, 2012
As a new year is about to come to a close, owners with online tiny little businesses will be looking at how well they've done and bottom lines have preformed over the past year. Unfortunately for some it won't have been the year they'd hoped for.
So what does the future hold for small online businesses in 2013?
"With the economy not looking at getting any better in the too near future, it could be customers are holding on to every penny they can and cutting back on spending," says Mark Acutt, creator of Tiny Little Businesses Bonus. "This means that website owners need to work even harder to get their visitors to convert into paying customers. Converting their visitors into customers in 2013 will mean they'll need to think smarter when it comes to their marketing strategies."
Tiny Little Businesses (TLB) owners Andre Chaperon and Steve Gray know all about changes in marketing tactics and strategies to keep them current and converting. That's why they created their training program, to help other online business owners create strategies that will carry their business forward into the next year.
"Every successful business is built on solid foundations. Without that, as a business grows, cracks will begin to appear later down the line. Unfortunately for many it's a little too late to do repairs at that stage and their businesses begin to crumble," says Andre Chaperon.
"Selecting the right niche is the first part of any solid foundation yet one most marketers fail to get right in the initial stages. Then to make matters worse they not only fail to find the right niche, they also fail to nail down who their target audiences are and what they're looking to solve," Andre Chaperon added. "When they eventually start to put their marketing strategies in place, they later find it's crumbled beneath them."
Following Andre and Steve's TLB advice will ensure those solid foundations are created correctly and that marketing methods as well as strategies implemented upon that foundation will ensure a solid, successful online business in 2013.
Tiny Little Businesses Bonus created by life long friend Mark Acutt is offering "The Niche Selection" (TNS) that complements the TLB training program. Not only does Mark divulge a whopping 18 techniques to finding niches in a whole host of different markets but he goes to great lengths to show how to put those niche ideas to the profitability test.
"In the up and coming new year, the buzz word around town won't be about finding hot selling products but about finding hot profitable niches," says Mark Acutt.
The Niche Selection also provides website owners with techniques and strategies for finding out the who's, what's, where's, why's and how's of their target market, something that any online business owner should be privy to.
For more information regarding the "Tiny Little Businesses Bonus" visit the website:
http://tinylittlebusinessesbonus.net/