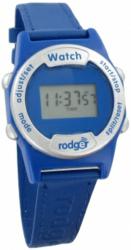 Our goal is to be the best all around resource for any information or supplies a family dealing with enuresis might need
Ashton, MD (PRWEB) August 21, 2012
With the new school year quickly approaching, many parents and children are concerned about daytime wetting, especially when it happens at school. The Bedwetting Store's Renee Mercer—a pediatric nurse practitioner for over 20 years—has written and published a new tip sheet on How to Stop Wetting at School. "Our goal is to be the best all around resource for any information or supplies a family dealing with enuresis might need," says Renee. "Though much of our site, as the name suggests, focuses on bedwetting, we know that daytime wetting is also a big concern for parents and we offer many solutions to help children overcome this issue."
The most popular solution is timed voiding. Daytime wetting in children usually occurs when the child doesn't notice their need to use the bathroom until it's too late. By emptying the bladder at regular intervals, kids are able to greatly reduce the risk of an accident. "We offer several vibrating watches to remind kids to void," says Renee. "They can be set to go off at set intervals or at specific times, depending on your child's schedule." BedwettingStore.com's range of watches includes the new Rodger Vibrating Watch, the smallest children's vibratory watch.
In addition to timed voiding, Renee's tip sheet outlines several other strategies parents can use to help kids suffering from daytime wetting. Simple strategies include wearing discreet waterproof underwear until the problem is stopped, or wearing dark colors so stains won't show up as easily. Some strategies are counterintuitive. For example, not drinking enough can actually make a child likelier to wet as concentrated urine is more irritating to the bladder than diluted urine.
But according to Renee, the most important tip is—"Just talk. Talk to your child about why they aren't using the bathroom often enough. Is it dirty? Are they afraid they'll miss something important? Does their teacher tell them to wait? Also, talk to the teacher and make sure she or he knows your child is having a problem. A busy teacher may not notice wet clothes unless it's a large spot."
Though daytime wetting may be frustrating, with a little patience and teamwork it's a problem that can soon be overcome. For more information, check out Renee's tip sheet at BedwettingStore.com
About BedwettingStore.com
The Bedwetting Store is America's one-stop shop for bedwetting items and waterproof bedding. They have helped tens of thousands of children—and adults—since their start in 2000. They are now the largest distributor of enuresis related products in the United States. The Bedwetting Store is proud to serve the millions of families who seek information and practical solutions to help children stop wetting. They feature a wide assortment of quality products at discounted prices. You'll find their information at your child's pediatrician's office, in many popular parents magazines and on the Web, of course. Just ask your child's health care provider about the Bedwetting Store. If they specialize in treating childhood wetting, they'll likely recommend one of their products.