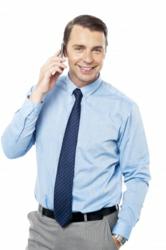 This company is comprised of real estate investment experts who are not real estate agents or realtors.
Wesley Chapel, Florida (PRWEB) April 01, 2013
The traditional route to sell a home requires assistance from multiple people who are experts in real estate. A homeowner trying to sell a house or section of property can find difficulty during the process due to many factors. The PLB Investment Group has now published its tips for selling a house for homeowners. These for sale by owner tips are part of a new expansion online by this company. Access to the tips is found online at http://www.realestatetampaflorida.com/sell-your-house.
According to real estate market data, the time a listing is made to the sale or transfer of property can be between 30 and 180 days. While this relatively small time period is not a major hurdle for homeowners, selling a home with extraordinary circumstances can be more complicated.
A homeowner with excess debts, liens, divorce settlement or making a transfer to a new location can have issues selling a home within the industry average time period. Some homeowners are now using third party investment firms with a buyer network to sell homes faster.
The new tips that are published online are part of an ongoing series by the PLB Group to help educate homeowners and provide available properties to buyers. This company is comprised of real estate investment experts who are not real estate agents or realtors.
The information now published online is written for the perspective of a homeowner currently experiencing issues selling a home in Florida, Michigan and other states with high foreclosure rates. These tips now provide the access that many homeowners cannot find independent research.
An immediate sale request form has been added online by PLB Group. A homeowner searching for assistance selling a house or property can use this new form to receive an instant response. A group of experts review all submitted information and this information remains secure when submitted online. A growing list of buyers are used by this company to make offers faster and help homeowners achieve a sale date compared with the longer time period or complications with realtor sales.
About PLB Investment Group
The PLB Investment Group is based in Tampa, Florida and includes expert real estate investors on staff currently helping homeowners sell homes and parcels of land faster. This company has built a growing network of buyers on a date selected by buyers to help homeowners complete the transaction faster. The PLB Investment Group now sells homes in any condition for homeowners to extend its services to men and women with various circumstances preventing a traditional sale. By avoiding commission fees, this company is able to lower the additional fees homeowners can pay using traditional selling routes.