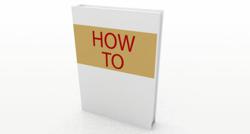 Charlotte, NC (PRWEB) May 16, 2013
When those unfamiliar with process think of buying a mattress online, there is often an assumption of inherent riskiness. In the modern internet marketplace, however, consumers have a range of tools to aid in getting a good bed and can often find products of similar or better quality at lower prices than retail showrooms. Blog BedEd.org recently produced a guide specifically for this purpose, titled "Tips for Buying a Mattress Online".
The article mentions several benefits for shopping this way which will prove familiar to internet pros, such as convenience, the ability to extensively research options, access to limitless options, and the ability to get more due to the competitive nature of internet retail. A follow up to their article busting myths about shopping online, Bed Ed explains what consumers can do to ensure they wind up with a good mattress and good deal via the internet.
Research proves one point of emphasis in the article, with recommendations that consumers become familiar with various mattress types through research and even in person testing. Bed Ed suggests thinking critically about past beds to get a sense of preferences to seek out in their next selection.
They also recommend that consumers take the time search for and understand mattress reviews, including the veracity of sources and also how individual beds to compare to overall averages, which are included in the article. Other tips suggested include how to get a good deal, a reminder to keep an eye for deals that are too good to be true, and tips for assessing return and warranty information.
Bed Ed concedes that knowing where and how to find reputable retailers can be half the battle when deciding to buy a mattress online. They provide a handful of recommended stores based on previous comparisons and research, including plant-based memory foam mattresses from Amerisleep based on positive verified reviews and good value. Based on their tips and average owner satisfaction ratings across the board, the blog highlights that as long as consumers shop smart using the mentioned tips, buying online is no more or less risky than shopping online when it boils down to getting a comfortable mattress.
BedEd.org is a mattress education blog dedicated to providing informational resources to shoppers. The blog features impartial assessments of mattress types, brands, and other sleep related products, developed via first party research, third party reviews, and expert research and opinion. In addition, readers receive useful sleep quality tips and news on the latest mattress developments.