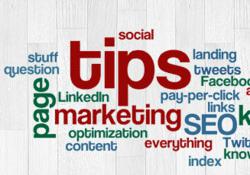 We are very excited about this new blog answering tips for small business owners about Internet marketing!
San Francisco, CA (PRWEB) June 06, 2013
The JM Internet Group, a leading provider of Internet marketing training for small businesses, is proud to announce their latest blog on Internet marketing tips for small business. The company answers many thousands of questions from small business owners about Internet marketing, including search engine optimization, social media marketing, and the use of advertising such as Google AdWords.
"We are very excited about this transition of our question and answer format to WordPress," explained Jason McDonald, director of the JM Internet Group. Our new 'SEO Tips' blog covers Internet marketing in all its complexities for small business owners and marketers."
To learn more, go to:

Example Blog Questions
Does having a Twitter feed on your home page help SEO?
What is the difference between keyword volume and CPC (value) in Google AdWords keyword tool?
Can one advertise on Google+?
Where do you put company names in TITLE tags?
How do you use Robots.txt for marketing purposes?
How do you force Google to reindex Website content.
About the JM Internet Group
The JM Internet Group provides SEO, Social Media Marketing, and Google AdWords training and courses for busy marketers and businesspeople. Online search engine optimization training helps explain keywords, page tags, link building strategies and other techniques needed to climb to the top of search engine rankings for Google, Yahoo, and Bing. The teaching methodology is hands on, with live examples and discussions, taught from the convenience of each student's computer.
Email. jm.internetgroup(at)gmail(dot)com
Tel. +1-510-713-2150