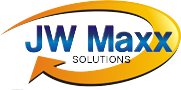 San Diego, California (PRWEB) January 04, 2013
2013 has arrived, and with it comes advice with how to best handle an online reputation in the new year. The following advice has been provided by Walter Halicki, the founder and CEO of online reputation experts JW Maxx Solutions. These top 10 tips for online reputation in 2013 are sure to be of integral use in your business or organization.
1. Manage your brand.
Your brand is the first line of communication between a company and its customer. Making sure that a business is in proper order is the first way to progress a reputation online.
2. Stay aware of what is being said about you.
Be watchful over words that are directed towards your company. It is easy to be enlightened by praise, but do not allow that to cloud negativity that could exist elsewhere.
3. Keep an eye on trending searches.
Maintain a pulse on searches that are popular, especially those relevant to your field. It can make the difference between reaching your audience and being kept away from them.
4. Promote outreach with your consumer base.
Engage with your audience and attempt to understand their line of thought in regards to your product. Your online portfolio should relate to them.
5. Take action against negativity.
Never allow damaging comments to overtake your online reputation. As other top 10 tips for online reputation in 2013 explain, it is much easier to build an image than it is to recover one.
6. Create positive news.
Positive news will always shine a company in a positive light, regardless of whether or not it exists to combat harmful posts.
7. Use social media to your advantage.
Social media can assist in maintaining awareness of trends and what consumers want from a business. An online reputation that isn't complemented by social media is far behind the reputations of competitors.
8. Search yourself.
Always be sure that search results for your company are positive. If they are not, it is time to repair the reputation of your business.
9. Aggregate.
Ensure that news is being spread to as many places as possible using aggregated sourcing. Publishing through a large distribution network will get more positive results for a reputation on the internet.
10. Stay positive.
Reiterating #6 of the top 10 tips for online reputation in 2013, a company needs to continually post positive content to stay relevant and keep a clean image on the web. Perpetually feeding positive content throughout the internet will greatly assist in managing a healthy online reputation.
Although these are the top 10 tips for online reputation in 2013, JW Maxx Solutions will continue to provide informative content on how to best manage your presence on the web throughout the year.
****
JW Maxx Solutions
Phone: 602-953-7798
Email: info(at)jwmaxxsolutions(dot)com
http://www.jwmaxxsolutions.com