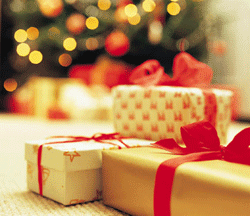 Nearly 93.3 Americans are expected to travel this season, which gives thieves additional opportunities to take advantage of unattended homes.
Irving, TX (PRWEB) December 19, 2012
While the holidays provide a season to be jolly, it comes as no surprise that thieves see Christmas a little differently than most. For them, the holiday season isn't about the twinkling lights or family traditions – it's another opportunity to swindle shoppers.
Thieves are opportunistic creatures and shoppers can be easy targets. Consumers can avoid becoming victims by using these smart shopping tips:

Never carry large amounts of cash at one time.
Shop during the day when it's light outside.
If shopping at night, remember to park in well-lit areas and bring a friend if possible.
If visiting several stores in one day, always be sure to keep purchases stored out of sight and locked in the car.
Always be aware of the surroundings.
The holidays also provide burglars with additional opportunities. AAA reports that nearly 93.3 million Americans will travel to see family this season.
In 2011, the FBI reported there were an estimated 2.1 million burglaries in the United States – about one burglary every 14.4 seconds. As a result, victims of burglary lost nearly $4.8 billion in property, which is roughly $2,185 per burglary offense.
During the holidays, burglars follow travel patterns and often take advantage of unattended homes. But homeowners don't have to cancel their Christmas travel plans to protect their houses against burglary. The risk of burglary can be minimized with these tips:
Discourage the thief: Burglars prefer to break into houses that are vacant. Homeowners can lower their home's appeal by making it look occupied. This lived-in look can be achieved by using timers on lights, radios and televisions; asking neighbors to put trash cans out on trash day; and temporarily stopping mail and newspaper delivery to the home.
Prevent easy access: Homeowners can make their homes less attractive by increasing the time it takes a burglar to enter. This can be done by locking all doors, windows and garage doors; installing deadbolt locks; trimming trees and hedges to minimize potential hiding spots; and utilizing motion-sensor lights outdoors.
Manage the risk: Neighbors can also play an active role in burglary prevention. Homeowners should ask a trusted neighbor to watch their home while away on vacation. Tell him or her how long the vacation will last and provide the names or descriptions of anyone that may need access to the house. Homeowners should also leave a house key and a number where they can be reached with a trusted individual.
Detect an intruder: For maximum protection, the Electronic Security Association (ESA) recommends that homeowners invest in a home security system. In an industry survey of 1,000 public safety officials, 85 percent of police chiefs said security systems decrease the likelihood a home will be burglarized, and almost 90 percent felt security systems increase their chances of apprehending burglars.
A monitored security system can provide protection and peace of mind to homeowners when they are away. To ensure the system functions properly, homeowners should always have a professional security company perform installation and maintenance. Security companies that are members of ESA are trusted and reputable companies that must adhere to a strict Code of Ethics and Standards of Conduct. Homeowners can find an ESA member company in their area by visiting Alarm.org, an online home security resource for consumers.
With these precautionary tips for staying secure, everyone can deter bah-humbug burglars and scrooge-like swindlers at home and on-the-go. Happy holidays!