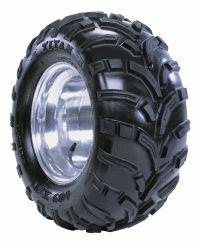 Carrying all major and private label brands, they have everything from Skid Steer tires to larger industrial tires
(PRWEB) August 14, 2012
OTR Needs? No problem, SimpleTire.com has what customers need!
Construction sites, Mining Facilities, and other earth moving operations have always been big business. With the recent increase in global production, earth moving companies are starting to get back in the swing of things. With that said, they are looking to service their vehicles with new parts and often new tires. Until recently, locating larger tires has been a job for a few select businesses. However, online retailer SimpleTire.com is slowly making waves in the OTR market. They are working to become the online leader for OTR tires nationally throughout the United States.
"We have found this to be a great sector for us," says COO Josh Chalofsky. Fielding constant calls and emails, SimpleTire.com made an effort to offer OTR and other earthmoving tires on their website. Carrying all major and private label brands, they have everything from Skid Steer tires to larger industrial tires. Recently, they have starting carrying the Titan Brand of OTR Titan tires. With a mix of E3/L3, forestry, mining, radial and bias tires, they cover every phase of the OTR industry.
Priced to sell with competitive freight rates, the retailer seems to have a nice foothold in the OTR industry. They recently ran a special on 20.5-25 Titan MXL E3 tires which is used on many types of loaders and graders.
SimpleTire.com is built and powered by TCS.
Tire Company Solutions, a Microsoft Certified Partner, develops and markets both off-the-shelf and custom tire software solutions, web applications, ecommerce platforms, and support and consulting services to tire companies across the US and Canada. TCS has built a product base which continues to prove itself as a revenue increasing, business streamlining asset to any size tire business. TCS has tools unmatched in the industry, and customization within each of its products to cater to the way tire dealers and retreaders do business. TCS's home office is located outside Nashville, TN with a second location in Salt Lake City, UT