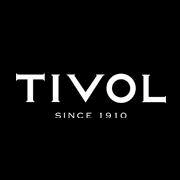 TIVOL is a company that at its very core stands for quality. When we went looking for retail partners, there was no one else we could dream of being a better fit than TIVOL.
Kansas City, Mo (PRWEB) July 01, 2015
TIVOL is proud to offer Niall timepieces in both of their stores and at TIVOL.com.
The partnership brings together a 105-year-old luxury jeweler with an emerging watch manufacturer whose products are American-made and assembled in the Crossroads Arts District. TIVOL has an exclusive agreement with Niall in the Kansas City market and is also the first retailer ever to offer the brand.
The name Niall was selected by the company's Co-Founder and CEO Mike Wilson, who can trace his lineage back to the 4th-century High King of Ireland Niall Noigiallach. Noigiallach's quest was to build an empire for his people, and his values, according to Wilson, of standing with honor and conquering for good are part of the Niall brand mission as well.
"There is something powerful about bringing together the established with the new," Wilson said. "That's the power of this partnership. TIVOL is a company that at its very core stands for quality. When we went looking for retail partners, there was no one else we could dream of being a better fit than TIVOL."
Niall watches are individually crafted from a solid block of 316L stainless steel and powered by an exclusive automatic movement that boasts a 65-hour power reserve. The One.3—the model that made its debut at TIVO L—is the first timepiece to utilize Corning Gorilla Glass, which is 2.5x stronger than sapphire glass. The timepieces begin at $3,950.
"Wilson was raised in Kansas City, and he is committed to creating an American-made watch that has its own unique style and is of a quality that rivals any Swiss-made piece," said Hunter Tivol McGrath, Vice President of TIVOL. "In talking with the Niall team, their enthusiasm is invigorating and contagious. We are thrilled to bring their perspective to the luxury marketplace, to partner with them as their exclusive Kansas City retailer and to publicly launch the brand. In doing so, we are only furthering the TIVOL reputation as one of the finest jewelers in the country."
TIVOL launched the timepiece collection on Thursday, June 18th, in time for Father's Day weekend. The date was also significant for being the day before Big Slick weekend, an annual fundraising event that benefits Children's Mercy Hospital. This year, the fundraiser brought in celebrities Paul Rudd, Eric Stonestreet, Rob Riggle, Jason Sudeikis, and David Koechner to Kansas City for a series of special events. Niall and TIVOL worked together to donate timepieces to the celebrities during Big Slick 2015, with the longitude and latitude coordinates of Children's Mercy engraved on the backs of each watch. In addition, 10% of each Niall timepiece sold at TIVOL or on TIVOL.com from June 18–27, 2015 was donated back to the hospital.
More information about the Niall story can be found at TIVOL.com/Niall. For more information on TIVOL, visit 220 Nichols Rd in Kansas City, MO 64112, call (816) 531-5800, or visit http://www.tivol.com.
About TIVOL
Established in 1910, TIVOL was founded in downtown Kansas City, Mo., by immigrant Charles Tivol. The company now has store locations on Kansas City's Country Club Plaza and in Hawthorne Plaza in Overland Park, Ks. TIVOL remains family owned to this day.
The iconic retailer provides an array of fine jewelry and timepieces to the Kansas City market and beyond, all while providing heroic, uncompromising customer service. TIVOL also enjoys a strong network of renowned designers and jewelry artisans as its partners—many of whom credit the company with helping them establish an industry name and reputation.
For more information, visit TIVOL.com or become a Facebook fan at Facebook.com/TivolKC.