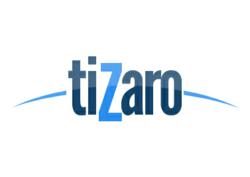 Customers no longer need to waste dealing with multiple suppliers located around the world and wait for different parts to be delivered, because we manage all the logistics. - Lee Pruitt, Tizaro CEO
London, UK (PRWEB UK) 23 October 2012
TIZARO, the new B2B e-commerce platform, has been launched to transform the maintenance, repair and operations (MRO) industry.
Born out of the need to simplify the challenging and time-consuming process of obtaining parts, customers can now locate and order any MRO part from TIZARO's bespoke e-commerce platform, and be guaranteed door-door delivery anywhere around the world.
TIZARO's CEO, Lee Pruitt, said: "The senior management team has worked extensively in the MRO industry for over 15 years and acquired both a deep knowledge of how this sector operates and understanding of the challenges customers face. We formed TIZARO to specifically provide customers with the solutions they wanted."
Mark Leigh of Watch Tower said: ""Before TIZARO helped us, we ordered directly from the USA at great expense to ourselves, with unknown import duties and carriage charges. But now ordering products from the USA is so much easier as Tizaro.com take care of everything & we have been delighted with their care and service."
With a promise to offer over 500, 000 products to any location worldwide, and to handle all customs and tax issues TIZARO's service-offering is ambitious. But, so is its commitment to knowing every customer and putting their needs first.
"TIZARO can quickly deliver the right product at the right time. If we don't have a product a customer needs, we will source it, " said Lee. "Customers no longer need to waste dealing with multiple suppliers located around the world and wait for different parts to be delivered, because we manage all the logistics."
TIZARO is also fortunate to have the backing of a global investment team too. Hussein Kanji, investor director said, 'It's essential that TIZARO has the financial resources to evolve and it does so with brilliant insight and innovation. But what I find so appealing about TIZARO is that it's vision is relevant and attainable. We are confident that, within two years, TIZARO will become the number one resource for unique and difficult to procure MRO products."
And with large government organizations and energy sector clients already customers, it looks like TIZARO is already achieving an enviable reputation.