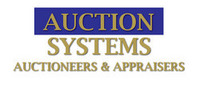 AUCTIONEER$ will share the excitement and opportunity of a live auction, from the famed chant to the final bid.
Phoenix, AZ (Vocus) October 5, 2010
TLC bids on an all-new Saturday night, taking viewers into the world of high-pressure auctions with AUCTIONEER$, a new eight-part series airing over four weeks, starting October 9 at 10 & 10:30 PM ET/PT.
AUCTIONEER$ introduces viewers to the unpredictable and exciting world of auctions – an industry that generates an estimated $276 billion each year in sales of goods and services. TLC goes behind the scenes at one of the busiest auction houses in the country – Phoenix based Auction Systems Auctioneers & Appraisers – where owner Deb Weidenhamer and her staff manage the thousands of items hitting their auction block each week, ready to be sold to the highest bidder.
At these fast-paced events, auctioneers chant away while bidders go head-to-head trying to get the deal of the century. And since the staff never knows what amazing item will come through the door next, or what story it will bring, every auction proves to be a captivating journey into the history of the items put up for bids and the auction world itself. From finding a new item to ensuring its authenticity to getting the best possible price, the series tells the complete story of each item and not only its seller, but the buyer as well.
"Auctions date back 2,000 years, but still prove to be the greatest way to partner sellers auctioning their treasures with buyers who are looking for that once in a lifetime find, creating a cooperative with the seller and buyer alike that results in a winning experience for all," said Deb Weidenhamer, founder of Auction Systems Auctioneers & Appraisers, Inc. "AUCTIONEER$ will share the excitement and opportunity of a live auction, from the famed chant to the final bid."
AUCTIONEER$ is produced for TLC by Mike Mathis Prods., Inc.
About TLC
TLC's innovative docu-series and reality-based programming include favorites Kate Plus 8, Little People, Big World, What Not to Wear, 19 Kids and Counting, Say Yes to the Dress and LA Ink. TLC added to its menu of programming with Cake Boss and continues to expand into the food genre. TLC's daytime lineup includes the Emmy Award-winning A Baby Story. The channel is available in more than 99 million homes in the US, nearly 8 million homes in Canada and through the website at http://www.tlc.com. TLC is part of Discovery Communications, the world's number one nonfiction media company reaching more than 1.5 billion cumulative subscribers in over 170 countries.
###