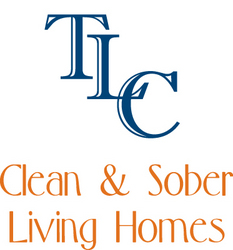 We believe the Sober Home industry should take steps to police itself
San Francisco, CA (PRWEB) August 24, 2010
TLC Residential has been the industry leader and innovator within the SLE industry for more than 20 years. CEO Frank Montero decided the treatment facility community and other treatment related organizations would be better served if all of the homes in the TLC Clean and Sober Living home network were certified by a non-biased outside entity.
"We believe the Sober Home industry should take steps to police itself," Montero said. "When individuals come out of treatment, either inpatient or outpatient, it is imperative that they move into an SLE for an extended period of time." Studies show that treatment is not enough for a person who is addressing addiction issues. An individual coming out of a treatment facility, that moves into a Sober Home has an 85% better chance of staying sober long term than one who doesn't.
Montero added that he has been very impressed with Arcuria's Resource Guide. "What we were looking for, was an independent third-party endorsement. Arcuria inspected every one of our homes using its criteria for certification which all of our homes far exceeded. We know TLC Clean and Sober Living Homes offer an outstanding post-chemical dependency treatment environment, and we want to make sure that those who are seeking a Sober Home environment, and those who would refer patients to them, are aware of this fact as well."
Arcuria has been supplying Northern California the most comprehensive resource guide for those seeking help for their drug and alcohol addiction. When asked why Arcuria Northern California Recovery Resources feels the need to actually inspect every Sober Home that is featured in its guide, founder and director Tony Arcuria commented: "We believe it is imperative for those seeking a continuum of care to know that the environment where they move to after treatment is the kind of environment that will help them continue in their recovery. We are the leader in Northern California Recovery Resources and know that TLC Residential, with 20 homes in their network and growing, is one of the largest Sober Home companies in the United States. However, we have our process of certification and all Sober Homes must meet our standards to be featured in our guide."
When asked what Arcuriawhat Arcuria looks for when inspecting Sober Homes, Connie Arcuria, who conducts the actual inspections, commented, "We have a checklist that is available on our website (http://www.arcuria.net). Some of theof the things we are looking for includefor include general living conditions such as beds in designated sleeping areas, appliances in good working order, and neat and clean homes."
Mrs. Arcuria continued: "However, along with the tangibles, like making sure every home has working fire extinguishers, smoke detectors, adequate hot water, a limit of five persons for one bathroom, etc., there are also the intangibles, such as whether residents are allowed to personalize their living space and if the house manager (or house parents) creates and maintains a therapeutic environment conducive to recovery. TLC Clean and Sober Living Homes meet or exceed all of our requirements, and we are very excited to have them as a resource for those seeking an SLE."
TLC Clean and Sober Living Homes (http://www.tlcresidential.com) and Arcuria Northern California Recovery ResourcesRecovery Resources (http://www.arcuria.net) look forward to serving those individuals in search of recovery. TLC Residential also works with inpatient treatment centers, outpatient treatment facilities, chemical dependency professionals and others involved with helping people take back their lives from addiction.
About TLC Residential:
TLC Residential, Inc. (http://www.tlcresidential.com) has been in business for over 22 years and offers affordable upscale sober living at its TLC Clean and Sober Living Homes. TLC currently owns and operates 20 Sober Homes in San Francisco, San Mateo, Santa Clara, Alameda, and Contra Costa counties in Northern California. The houses are diverse and offer a supportive family environment for those seeking recovery from alcohol and drug addiction. All homes are Arcuria certified, meet strict guidelines, and have a live-in management team that helps maintain a supportive, warm, nurturing environment. Residents are encouraged to continue working on their recovery as they make their way back into the stream of life, and many are employed by local businesses, attend school, or volunteer within the community. TLC residents are graduates of well respected treatment programs and are typically self-supporting or receive support from family members.
About Arcuria Northern California Recovery Resources Guide:
Arcuria Northern California Recovery Resources was founded by Tony and Connie Arcuria, who create and distribute a resource guide originally referred to as Sober Living. Tony began creating a list of SLEs and visits them with Connie. In order to help SLEs focus on recovery, Connie and Tony had to learn about marketing and business development. Arcuria also contacts psychotherapists and other holistic service providers to discuss their experience working with those recovering from addiction.
Arcuria decided to create higher standards for SLEs offering them Full Certification while charging less money. The aim is to document those SLEs that are conducive to recovery and offer clients the chance to thrive. Arcuria is supported by treatment centers, recovery professionals, sober living homes, and the recovery community in the Bay Area. Arcuria estimates that it provides about 20% of all treatment referrals in Northern California and has the largest known database of Northern California recovery service providers.
###