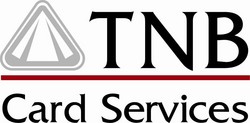 TNB allows us to streamline our card operations, so we can concentrate on servicing our members.
Dallas (Vocus) December 1, 2009
Resource One Credit Union of Dallas has selected TNB Card Services as its electronic payments processing partner. The $300 million credit union will move its PIN and signature debit card processing to TNB, as well as tap TNB's payments experts to develop a new credit card program for its members. The credit union sold its card portfolio five years ago and is now re-entering the card market as an issuer.
TNB will work with Resource One to create a number of credit card products to complement its current financial services offerings. For first-time cardholders, a "My Life My Money" branded card will be created, which will add to the credit union's product portfolio targeting members in the 18-to-34 age range. A Resource One branded credit card will also be developed for the credit union's general membership, plus an Executive Suite card targeting business members.
Resource One will move more than 40,000 debit cards to TNB's processing platform in order to improve processing efficiency, increase revenue, and mitigate risk. TNB will handle back office functions, including disputes and chargebacks, as well as offer greater fraud protection. Its dynamic neural network can analyze all card transactions to help Resource One better identify fraud trends and issues as early as possible.
"Managing a payments program through multiple processors is redundant and unnecessary," said Mark Gregory, Chief Innovations Officer for Resource One Credit Union. "TNB allows us to streamline our card operations, so we can concentrate on servicing our members."
Resource One will also leverage TNB's instant issuing capabilities to eliminate the need for cardholders to wait for their plastics. Members will be able to walk out the door and use their credit union-branded plastics the same day they sign up for a debit or credit card. The credit union will also roll out TNB's Rewards2U® loyalty program to encourage and motivate members to make the credit union their primary financial institution, with aggregated rewards for using multiple credit union products and services.
Gregory added, "TNB offers a total package, including management tools and marketing programs, so we don't have to reinvent the wheel. We get 24/7 cardholder support and other features such as GoToMyCard.com, which improves the member's experience doing business with us."
"Our partnership approach allows us to develop custom programs suited to individual credit union needs and requirements," said Mark Fenner, senior vice president of TNB Card Services. "No two credit unions are alike, so we deliver tailored processing solutions that support the goals and objectives of the credit union."
Resource One has 40,000 members, with nine branches in Dallas and two in Houston. The credit union was founded in 1936 as the Sears Credit Union. It became Resource One Credit Union in 1995.
About TNB Card Services
TNB Card Services, owned and directed by credit unions since 1976, provides electronic payments processing for credit unions nationwide. TNB delivers exceptional processing services for credit, debit, and ATM transactions and provides portfolio consulting and marketing programs that increase card usage and grow card programs. TNB enhances member loyalty through credit union-branded card products and services, including card personalization products and loyalty solutions. For more information about TNB, go to http://www.tnbcard.com or call Mark Fenner at 800-422-0733 ext. 6655.
Contact:
Jan Dailey, SVP, Marketing Manager
972.391.6191
Kristine Tanzillo, Dux Public Relations
903.865.1078
###