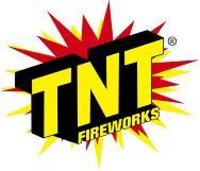 TNT is a reputable company and puts us at very little financial risk. We work with hundreds of fundraising organizations from church groups, school athletic and band boosters to veterans groups.
Florence, AL (Vocus) June 19, 2010
In this harsh economic climate, non-profits have seen a steady decline in funding. Many charity organizations around the country are looking for profitable ways to raise the funds necessary to continue offering the support programs that many local residents rely upon. TNT Fireworks, the nation's leading fireworks distributor, has a solution that not only supports a charity's mission but also ensures legal consumer fireworks and sparklers to colorfully ignite Independence Day celebrations.
TNT has helped meet the needs of non-profit groups for more than 40 years by deploying a model fundraiser whereby organizations operate TNT stands and tents across the country, raising more than $20 million annually. The fundraising relationship TNT develops with non-profits benefits each party involved in different ways, but the end result is shared – by raising funds through selling consumer fireworks and sparklers, our country's non-profit organizations can continue meeting the critical needs of their community.
"It is an unfortunate reality of the current economy that many non-profits have to find additional funds to maintain programs they have long provided," says Tommy Glasgow, president of TNT Fireworks East. "By participating with our company's fundraising program, these groups have access to the resources needed to continue making a difference in the communities which they serve."
First United Pentecostal Church of Jacksonville, Fla. relies on every dollar raised from its sparkler sales campaign to aid the important youth ministry at the church. Without the support of its fundraising with TNT, First UPC would not be able to cover the costs of the church's youth revivals, field trips and gatherings throughout the year, such as their trip to the North American Youth Congress in Nashville, Tenn. this year.
"TNT is a reputable company and puts us at very little financial risk," says Michael Guerra, youth minister at First UPC. "We make more money in 10 days than we do with fundraisers the entire year. It's a win-win for both organizations. The fundraising offsets some of the expenses associated with our youth ministry programs."
TNT provides fundraising opportunities with non-profit organizations, while imparting valuable lessons to those involved in fundraising campaigns. TNT conducts much of the preliminary work involved in setting up stands and tents at each location, lessening the labor-intensive burden on non-profits. An indispensible part of this process is TNT University – which is a required day of class – to educate each school, civic or church organization on everything their members need to know to run a successful fundraiser.
Sally Brown of Habitat for Humanity in Barrow County, Ga., has a long history partnering with TNT to raise funds for her organization. "All of the money raised from the fireworks tents goes directly into Habitat for Humanity homes being built in Barrow County," Brown says. "Over the last 4 years, we have raised more than $20,000, which goes a long way to a group like ours."
While participating with TNT to sell fireworks and sparklers contributes significantly to its partners' bottom lines and organizational success, the simple pleasure of helping Americans enjoy our country's long standing traditions also adds value to the fundraising experience.
"TNT has a long tradition of working with non-profits across the country," says Glasgow, "We work with hundreds of fundraising organizations from church groups, school athletic and band boosters to veterans groups. We would like to encourage all non-profits to seriously consider working with us to make this year's holiday bright and profitable.
For more information or to register an organization to participate in a TNT fundraiser, visit http://www.tntfireworks.com, or call (256) 764-6131.
About TNT Fireworks
TNT® Fireworks (TNT) is the nation's largest distributor of consumer fireworks and novelty items. For more than 50 years, TNT has set the benchmark for safety, customer satisfaction, innovation and quality in the fireworks industry. For more information about TNT Fireworks, visit http://www.tntfireworks.com.
###