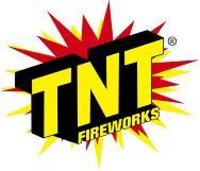 The new consumer fireworks law in Rhode Island legalizes specifically listed items. Previous prohibitions remain the same
Providence, RI (Vocus) June 24, 2010
For the first time in many years, Rhode Islanders can let their patriotic lights shine bright on Independence Day.
With the passage of Senate Bill 2925, Rhode Island became the most recent state to allow the purchase and use of non-aerial consumer fireworks and novelties. It joins the ranks of the 46 states the District of Columbia, and Puerto Rico – 90 percent of the U.S. population – that currently allows the use of some form of consumer fireworks and novelties, according to the American Pyrotechnics Association (APA). Eleven of those states and Puerto Rico have enacted similar legislation in the past 20 years.
"Fourth of July is one of the biggest celebrations of the year, and fireworks are a popular American tradition that makes the festivities brighter," says Tommy Glasgow, president of TNT® Fireworks, East. TNT Fireworks is the largest distributor of consumer fireworks in the United States and has been in the consumer fireworks business for more than 50 years. "By following a few simple guidelines, Rhode Islanders can safely and legally incorporate consumer fireworks into their Fourth of July traditions."
Nationally, consumer fireworks consumption increased 635 percent between 1976 and 2008 (29.0 million pounds versus 213.2 million pounds respectively), while consumer fireworks-related injuries decreased dramatically from 38.3 injuries to 3.3 injuries per 100,000 pounds of fireworks during that same time period, according to the American Pyrotechnics Association.
Julie L. Heckman, executive director for the American Pyrotechnics Association, attributes the steep decline in injuries over the years to the fireworks industry's consumer safety and education initiatives during the last three decades.
Despite the decline in injuries, however, consumers should resolve to use only devices permitted by state law while adhering to safety warnings and instructions that appear on product packaging.
"The new consumer fireworks law in Rhode Island legalizes specifically listed items. Previous prohibitions remain the same," Heckman says. "The new law does not allow for the use of indoor pyrotechnics without permits. In particular, the fireworks known as 'gerb' which was responsible for the Station Nightclub fire in Rhode Island in 2003 are still outlawed."
A list of the fireworks that are legal in Rhode Island can be found on the fire marshal's website at http://www.fire-marshal.ri.gov . According to Heckman, "The only legal consumer fireworks allowed in Rhode Island are the non-aerial ground and hand-held sparkling devices and novelties."
State-allowed TNT fireworks will be available through July 4 at numerous major retailers, as well as stand and tent fireworks sale locations throughout Rhode Island. For more safety information, or to find a location where TNT products are sold in Rhode Island, visit http://www.TNTFireworks.com.
CONSUMER FIREWORKS SAFETY TIPS
*Once you've made your consumer firework purchase, keep them in a safe place… out of the reach of children at all times.
*Young children should not light or handle fireworks.
*Use good common sense and always read and follow all warnings and instructions that appear on the packaging.
*Always keep a hose and a bucket of water nearby in case of emergencies. Used fireworks should be soaked in a bucket of water prior to being discarded.
*Use consumer fireworks outdoors, only in clear areas, away from houses, buildings, fences, dry grass, and trees. Your consumer firework display area should also be smooth, flat, level and swept clean of debris.
*Never attempt to fix or relight a consumer firework – if it fails to light, do not relight it. Place it in a bucket of water and make sure it is fully soaked before discarding it.
*Animals are sometimes frightened by consumer fireworks. To protect your "best friends," keep them indoors – away from the loud noise – and secure.
*As with any purchase, check the credibility of the distributor to make sure their consumer fireworks are reliable, legal and come from a licensed source.
*Remember – not all consumer fireworks are the same. Be sure to purchase products that are manufactured by a trusted, established company that puts safety first.
*Do not smoke when handling any type of fireworks.
*Do not use any type fireworks while under the influence of alcohol.
ABOUT TNT FIREWORKS
TNT® Fireworks (TNT) is the nation's largest distributor of consumer fireworks. For more than 50 years, TNT has set the benchmark for safety, customer satisfaction, innovation and quality in the fireworks industry. For more information about TNT Fireworks, visit http://www.TNTFireworks.com.
ABOUT THE AMERICAN PYROTECHNICS ASSOCIATION
The APA is the leading trade association of the fireworks industry. The APA supports and promotes safety standards for all aspects of fireworks. The APA has diverse membership including regulated and licensed manufacturers, distributors, wholesalers, retailers, importers and suppliers of fireworks. Additional information about the fireworks industry, facts & figures, history of fireworks, state laws, and safety tips can be found on APA's website at http://www.americanpyro.com.
FIREWORKS SAFETY TIPS

ADULT SUPERVISION. Never allow children to light or handle fireworks. No one under the age of 16 may purchase fireworks.
STAY ALERT. Never mix alcohol and fireworks.
TAKE PRECAUTIONS. Always keep a hose and a bucket of water nearby in case of emergencies.
LET SLEEPING FIREWORKS LIE. Don't try to relight fireworks that won't ignite. Wait 15 - 20 minutes, then douse and soak them with water and throw them away.
WHAT'S ALLOWED IN RHODE ISLAND
GROUND-BASED AND HAND-HELD DEVICES that produce a shower of white, gold, or colored sparks. Additional effects may include a colored flame, flashes of light, crackling and/or whistling noises and smoke. These devices do not explode, rise into the air or fire inserts or projectiles.
SNAKE AND GLOW WORMS including pressed pellets of pyrotechnic composition that contain 2g or less of composition per article.
TOY SMOKE DEVICES whose solo pyrotechnic effect following ignition is smoke. They must be packaged with inner units containing a maximum of 75 devices.
Media Contact:
Robert Clarke
(404) 446-1670
###