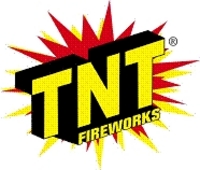 It was a little bit of an adventure for us
Florence, Ala. (Vocus) March 19, 2010
For Todd and Marla Chesser, residents of Coon Rapids, Minn. their family's lives changed when they decided to operate a TNT Fireworks tent to make some extra money.
Marla works in daycare and wanted to find an extra source of income for the summer. The family decided that running a TNT Fireworks tent would be a fun way to pass the time. "It was a little bit of an adventure for us," explains Marla, a wife and mother of three children.
As it turns out, the Chesser's "adventure" operating the TNT Fireworks tent was about to pay off in a way the family was not expecting. "We got a call from TNT Fireworks letting us know that we had won the truck giveaway contest for our region," says Marla. "Needless to say, we were very excited. Especially, since we have never won anything before."
Each year, TNT holds a regional truck giveaway contest, during which the company randomly selects a winner from thousands of seasonal tent and stand operators located east of the Mississippi River. The Chessers had the choice of two prizes – either a 2009 Chevrolet Silverado or a cash prize. The family took the money and is planning to use the winnings to pay bills.
"We initially did this because we thought it would be a fun way to make some extra money," explains Todd. "We definitely had a good time but the contest money is the icing on the cake."
Not only did the Chesser's benefit from their fundraising experience with TNT Fireworks, but the regional truck giveaway contest winnings allowed them to create an even better financial future for their family.
ABOUT TNT FIREWORKS
TNT® Fireworks (TNT) is the nation's largest distributor of consumer fireworks and novelty items. For more than 50 years, TNT has set the benchmark for safety, customer satisfaction, innovation and quality in the fireworks industry. For more information about TNT Fireworks, visit http://www.tntfireworks.com.
Media Contact:
Robert Clarke
(404) 446-1670
# # #