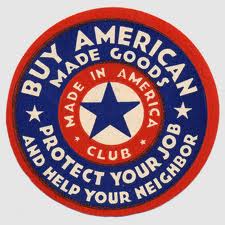 Nothing makes us more proud than to show how great American businesses are.
Coral Springs, FL (PRWEB) October 21, 2012
Made in America is not just a slogan. It is a label some products have and businesses are proud to advertise. It is a matter of national pride and something customers specifically look for. Today in America TV with host Terry Bradshaw features these companies and their products and services. The enlightening show travels from coast to coast in order to find the best the nation has to offer. It explores the green energy sector, examines costs related to healthcare, talks to those who are leading in the field and digs into topics affecting the earth and world we live in. In effect, the program encourages citizens to take pride in their country by using American products and services and perhaps saving American jobs.
The former Pittsburgh Steelers quarterback is a popular and well-known sports personality. Bradshaw is an NFL Hall of Fame inductee and was one of the players who was instrumental in leading the team to win four Super Bowl victories and other national championship games. He retried from the sport in the mid 1980s and has worked in broadcasting for almost 30 years as commentator, analyst and co-host for national television networks. Now, he is an often requested motivational speaker and spokesperson for top name-brand Nutrisystem.
The Today in America Terry Bradshaw program highlights the best in United States. It covers topics like the best business schools, best businesses, and many more which reflect our great country. The enlightening show films throughout the nation and is distributed on regional and national business oriented cable television networks. More information about it, including the broadcast schedule and Terry Bradshaw's bio, are available at todayinamericatv.com or on social media favorites Facebook, Twitter and YouTube. The engaging show takes pride in being a leader of quality programming.