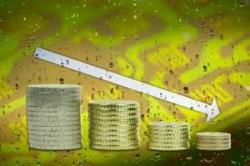 Cities that revenue share with vendors save on operational expenses.
Coral Springs, FL (PRWEB) August 03, 2012
American cities facing bankruptcy and other financial hardships are learning to find creative ways to maintain and keep the community safe. The absorbing Today in America TV program is launching a three-part series addressing the newest tact in managing city services − revenue share. The first segment covers how cities and towns can increase revenue by outsourcing some city services to local vendors. In its second installment, the program focuses on how communities are saving operational costs by using this inventive method of running city services.
The new segment, titled "American Cities − Saving Jobs and Costs", entails the way cities and towns can save on operational costs and keep valuable employees on the payroll. Some of the possible services that can be outsourced locally or regionally are maintenance for roads, sidewalks, street lights, minor street and road repair, tree trimming, snow removal and road de-icing. If the services are provided from vendors, it saves the city those costs and provides additional revenue that can be moved to something more urgent − salaries and benefits.
Show host NFL legend Terry Bradshaw leads the viewer through the special with insightful interviews. The former Pittsburgh Steelers quarterback is a Hall of Fame inductee, best-selling author, actor and motivational speaker. His popularity is evident as he is often requested on talk shows, guest star in television programs and films and was recently chosen to be a men's spokesperson for Nutrisystem.
Today in America with Terry Bradsha w is an innovative program that successfully blends business, health, technology and lifestyle news and information. It informs the audience on topics such as the environment, retirement options, energy-saving solutions, plus many more. The show prides itself as a leader in quality, educational programming. It is broadcast regionally and nationally on business oriented cable networks. If more information is needed, please visit todayinamericatv.com or on Facebook, Twitter and YouTube.