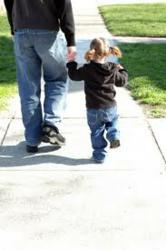 Serving citizens better and keeping them safe is a top priority for any city leader.
Coral Springs, FL (PRWEB) August 04, 2012
All cities and towns, in the United States, have financial and community goals they hope to meet and exceed. Budgetary restraints often prevent leaders from meeting the goals. All have the safety of citizens in mind. Today in America TV, an educational program, provides a new special called "American Cities". This unique new feature has three parts – Part One – "Building Alliances through Revenue Sharing", Part 2 – "Saving Jobs and Costs" and now Part 3 -- Serving Citizens Better".
Safety is the first thing that worries every city leader. Are the roads safe? Are there enough guardrails to prevent serious accidents? Will overgrown trees on city property cause damage to homes and people? Are sidewalks free of holes and missing pieces? The provocative television show features interviews with city vendors and leaders who utilize the innovative approach of revenue sharing to maintain and provide services to serve citizens better.
Terry Bradshaw is one of the most recognized American sports celebrities in the nation. He is a Pittsburgh Steelers veteran quarterback with 14 years of pro ball experience under his helmet. His skill and talent on the grid iron helped lead the team to four Super Bowl wins and earned Bradshaw an induction into the Hall of Fame. He retired from the game in 1984 and has worked in sports broadcasting for more than 20 years, where he is still seen today.
Today in America with Terry Bradshaw is an innovative program that successfully blends business, health, technology and lifestyle news and information. It informs the audience on topics such as the cost containment solutions, family recreation options, the abosribing medical minutes series. The show prides itself as a leader in quality, educational programming. It is broadcast regionally and nationally on business oriented cable networks. If more information is needed, please visit todayinamericatv.com or on Facebook, Twitter and YouTube.