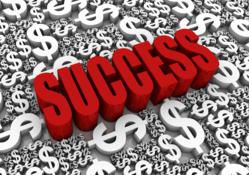 Taking educational programming to the next level.
Coral Springs, FL (PRWEB) May 01, 2012
Business owners know that in order to get ahead of competitors they must find a new way to jettison to the forefront. In order to do that, strategic thinkers plan objectives carefully and know when to move. Today in America TV, the award-winning cable television program, offers a new series about taking business to the next level to assist those who wish to be on the top of industry ladders. Learn about important moves like rethinking how to sell products and opening in a new location to get ahead. Try new services and products such as working in the Cloud and how to best use on-demand software to jump ahead of the competition and stay there.
Terry Bradshaw, host and narrator of the educational cable program, is a pro ball sports celebrity. He was the starring quarterback for the Pittsburgh Steelers who helped steer them to four Super Bowl victories and eight AFC championships. His skill and leadership on the team garnered Bradshaw an induction into the Pro Football Hall of Fame and two "Most Valuable Player" titles. He retired in 1983 and has been a regular on sports related shows for over 25 years. Bradshaw is on Fox NFL Sunday and a spokesperson for Nutrisystem, the weight loss program. He is also active with motivational speaking engagements.
The http:// Today in America Terry Bradshaw show covers topics that are relevant to the lives of everyone. The informative cable television program films throughout the United States and is professionally edited in Coral Springs, Florida. It is broadcast regionally and nationally on a variety of cable news networks. Please visit todayinamericatv.com for more information about the show, its host or to view the fan page. The educational program engages on all social media platforms such as Face Book, YouTube and Twitter.