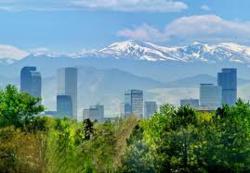 Quality, educational programming for The "Mile High City" – Denver.
Coral Springs, FL (PRWEB) September 10, 2012
Television for the educated professional is how Today in America with Terry Bradshaw bills itself. The compelling program is pleased to announce September air dates for the most highly educated city in the United States -- Denver, Colorado. The city is also well-known because it brews more beer than any other American city. In fact, its first permanent structure was a saloon. And oddly enough, Denver is also the thinnest city in America according to the National Cancer Society. An isolated city tucked beneath the majestic Rocky Mountains, Denver has the highest percentage of Baby Boomers in the U.S. The city's hills and peaks make it the perfect place for telecommunication company headquarters.
Terry Bradshaw, a National Football League Hall of Fame inductee hosts the show. The former Pittsburgh Steelers quarterback is one of the most popular sports personalities in the U.S. He was the starring player who helped lead the team to four Super Bowl victories and other national championship wins. Bradshaw retired in 1984 and has worked as a football commentator and analyst for more than 20 years. His experience in front of the camera is the reason he is a natural as the narrator of the educational program. NFL fans will be happy to see him back on an Emmy-winning football pregame show September 9 at 12 P.M. E.T.
The provocative program covers a variety of topics which are useful and entertaining. Viewers can discover new and growing communities where it is safe and fruitful to live, work, play and relax. Emerging businesses are featured and the audience will share in their success and learn what is offered. Today in America Terry Bradshaw films on location and is distributed on national and regional business oriented cable television networks. Visit http://www.todayinamericatv.com for more information, to view the broadcast schedule or read Terry Bradshaw's full bio.