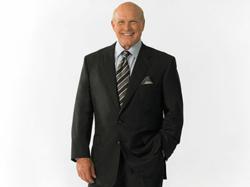 Get a quick jump on home repairs and landscaping tips with Today in America TV.
Coral Springs, FL (PRWEB) March 01, 2012
The historic downturn in the US economy brought along with it radical changes to everyday normal life. The collective public scaled back on the amount of miles driven, learned to budget finances better, and stayed home to eat instead of dining out. However, other staple expenses have suffered as well; the cost of routine maintenance to homes and appliances has been cut back, forcing much-needed repairs to sit on the back burner indefinitely. Today in America TV offers new series 'Do It Yourself Solutions" to educate its audience about easy and affordable ways to keep their home running.
Many people are lost when it comes to home repairs and yard maintenance. Often, there are too many steps in the process or parts sitting on the floor when done. There are many websites that offer easy home repair and many of them leave the viewer lost as to where to even start. Today in America TV will give the audience easy ways to fix common home problems like how to fix a leaky faucet and fix a broken sprinkler head.
Our host, Terry Bradshaw is recognized as one of the greatest quarterbacks in football history. He holds the distinction of being the first quarterback ever to win four Super Bowl Championships. Twice named as Super Bowl "MVP", Bradshaw holds the Super Bowl all-time passing records to this day. His outgoing personality is one reason why he is an often requested motivational speaker to Fortune 500 companies. He can also be seen on Fox NFL Sunday as an analyst.
Today in America with Terry Bradshaw brings the audience information that is of value to their home or work life. The program covers topics such as home improvement ideas, family recreation time, renewable energy solutions and more.The show can be seen on local, regional and national cable channels such as CNN Headline News, Fox Business Morning, and ESPN 2 and ION. For a Today in America sample, please visit todayinamericatv.com.
###