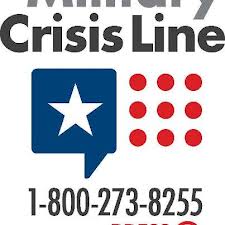 Bringing awareness to the audience about family health issues is a top priority.
Coral Springs, FL (PRWEB) September 11, 2012
As part of the Family Health series, Today in America TV announces a special series which focuses on a most needed topic facing traditional and non-traditional American families: mental wellness. Monday was National Suicide Awareness Day in the United States. But everyday must be suicide awareness day. Below are a few signs of a suicidal person. Know that any one of them mentioned in any form of communication (text, online post, email or face-to-face) is valid and help is needed. The risk is greater if the behavior is new or related to a recent loss.

Talking about wanting to die or to kill oneself.
Looking for a way to kill oneself, such as searching online or buying a gun.
Talking about feeling hopeless or having no reason to live.
Talking about feeling trapped or in unbearable pain.
Talking about being a burden to others.
The compelling television program takes pride in sharing information with viewers on topics which affect every day life. It is hosted by Terry Bradshaw, the former Pittsburgh Steelers quarterback and National Football League Hall of Fame inductee. He was one of the influential players who helped lead the team to four Super Bowl victories and other national championship title wins. Bradshaw retired from professional football in 1984 and has worked in sports related broadcasting since then as an analyst and co-host.
Today in America Terry Bradshaw spans the country and the world for intriguing subjects to bring to the audience. It touches on the environment, family and lifestyle topics and others which reflect the way we live, work, play and relax. Producers visit America's small cities and towns and learn about complaints from the community to work with economic development managers at improving the local atmosphere. The show films on location and is distributed on regional and national cable television networks. Go to todayinmericatv.com to see air dates, get more information or watch sample videos.