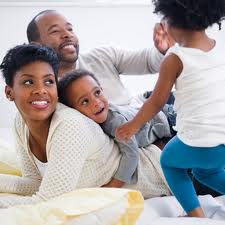 Today in America with Terry Bradshaw is a leader in quality educational programming that the entire family will enjoy together.
Coral Springs, FL (PRWEB) August 13, 2012
Families are the topic of most news programs, advertising campaigns and many magazine issues. They are the backbone of the country. The most recent news indicates that kids are smoking less, eating better and engaged in sports and physical activities. Families are becoming strong. Yet, there is work to be done. Today in America with Terry Bradshaw announces a series which offers topics about what American families face every day, from addiction to cooking together. Today's parents are stretched to the limit with family and career obligations. There hardly seems enough time to get necessary things done before everyone is in bed for the night. The entertaining television show offers a good variety subjects such as family recreation, breaking free from addiction, wellness, and the culinary collection series, that every family member will enjoy.
Terry Bradshaw, a National Football League Hall of Fame inductee, hosts the show and introduces the audience to each topic. He was the leading quarterback for the Pittsburgh Steelers and one of the instrumental players who pushed the team to four Super Bowl wins, many league championships and made the team a formidable force on the grid iron. Bradshaw is a co-host of an Emmy-winning sports show, a best-selling author, motivational speaker and Nutrisystem spokesperson. He is one of the most respected and popular sports celebrities in the country.
Today in America Terry Bradshaw is a unique show that features fascinating interviews with leaders in the fields and those forging new paths. It delves into medicine, lifestyle, technology and more to better educate the audience. The program encompasses diverse topics that reflect on the country and its citizens. It films on location throughout the United States and airs on regional and national business oriented cable television networks. More information, including broadcast schedules, sample videos and production staff bios is available at todayinamericatv.com.